---
Lets do some park flying.
09/28/10 last update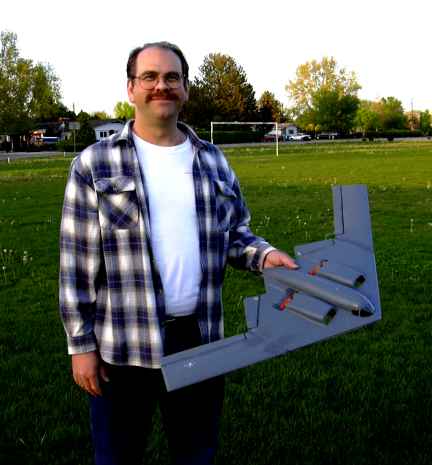 B-2 with two direct drive A motors
---
10/07/01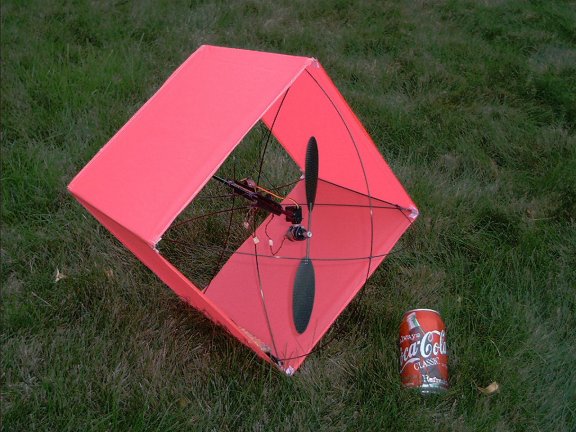 My new box-kite-plane.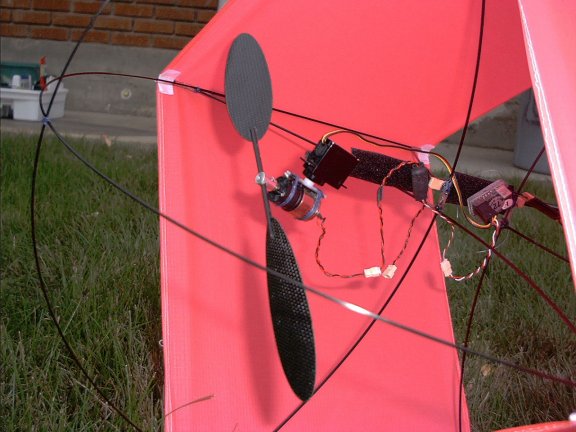 The motor turns, left and right to turn the box.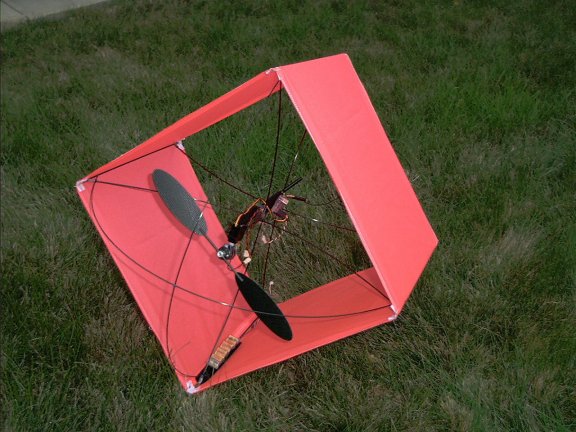 It fly's!
---
09/23/01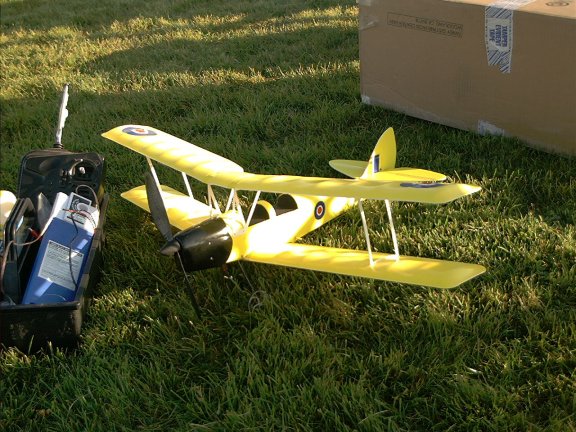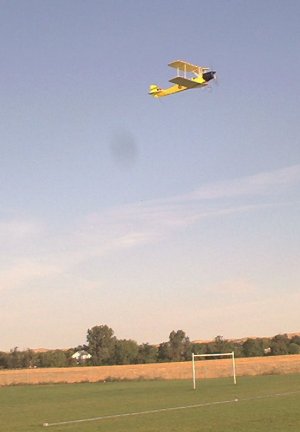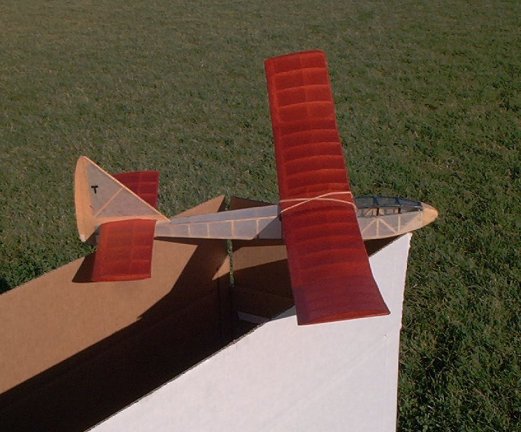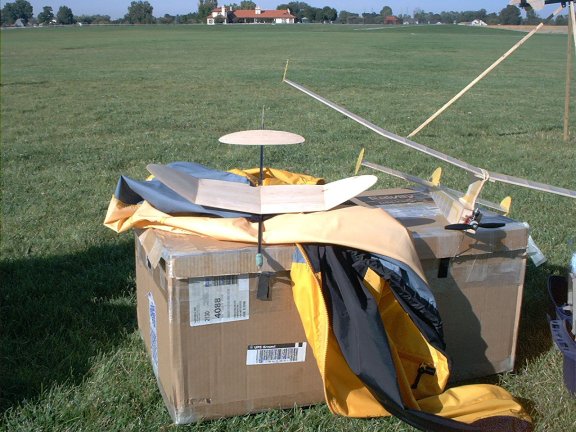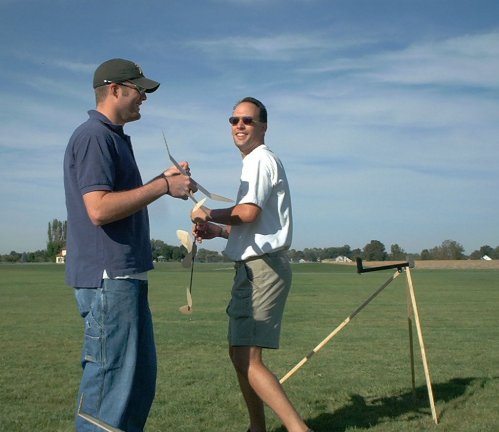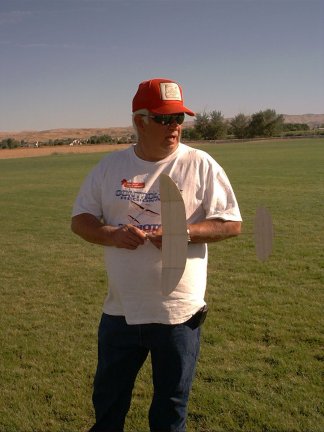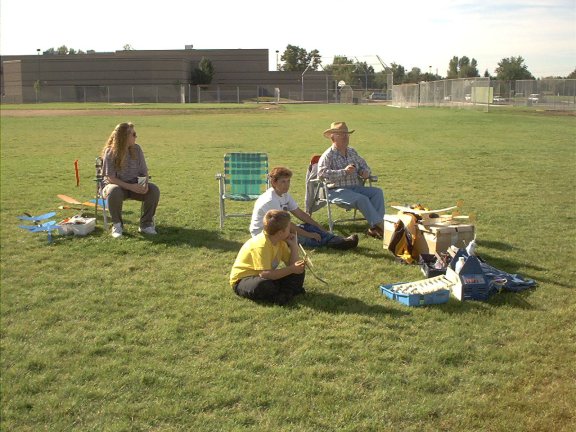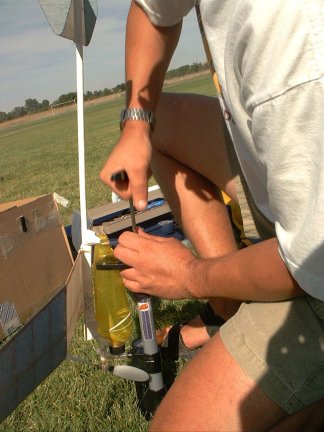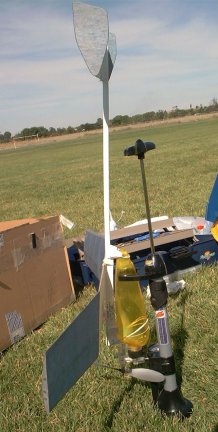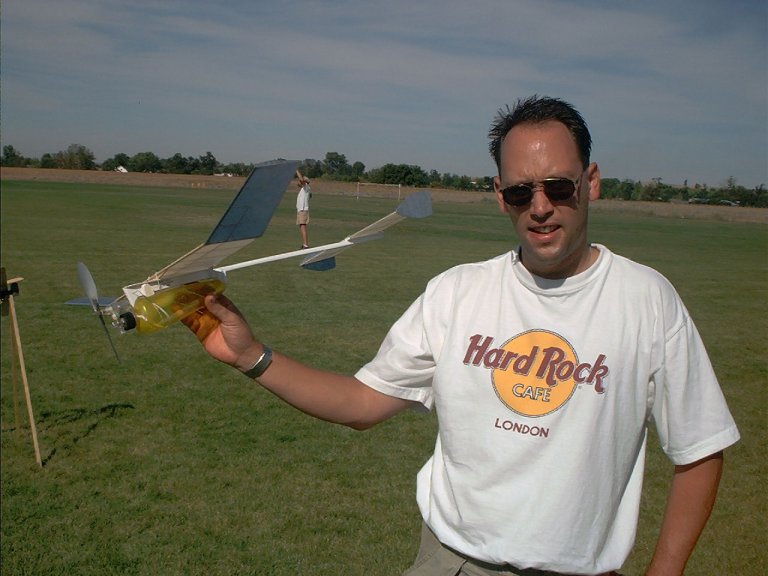 You just don't know where Bob might be.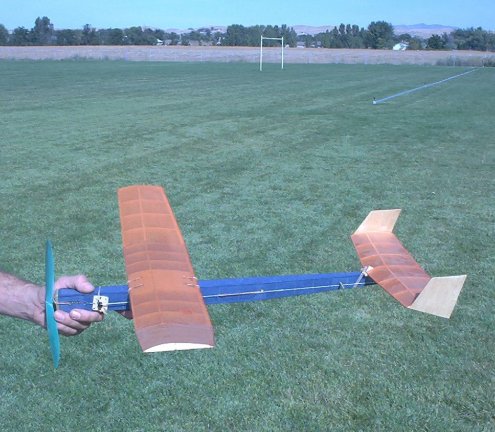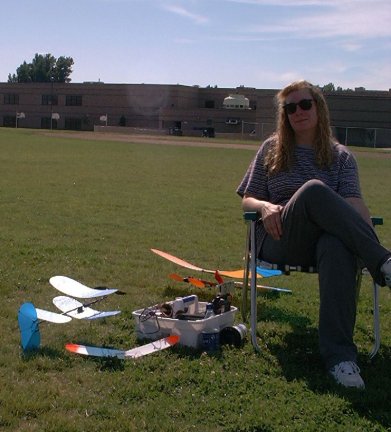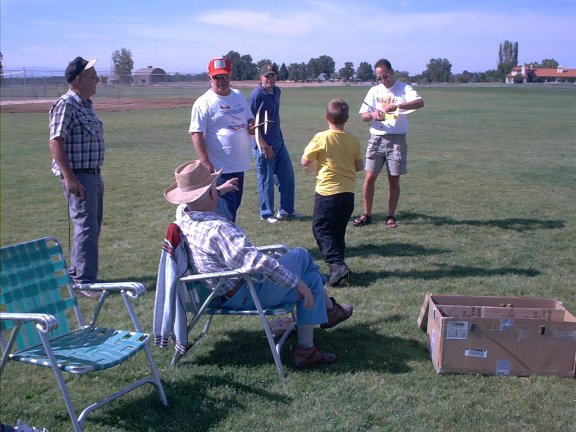 ---
09/09/01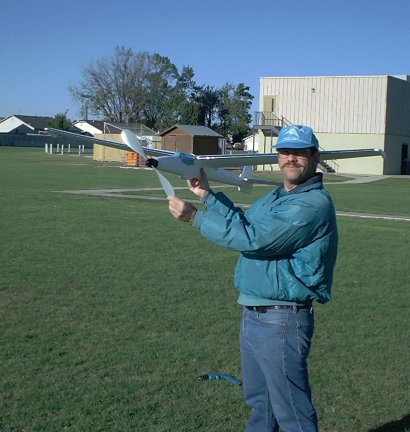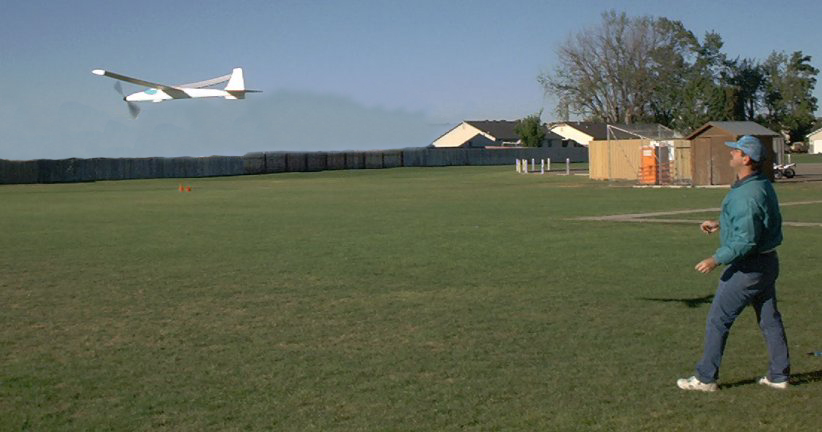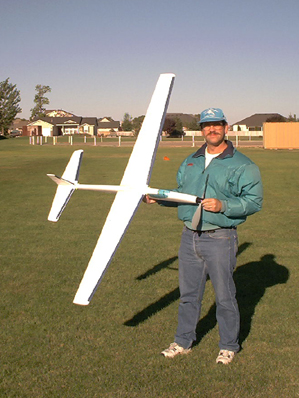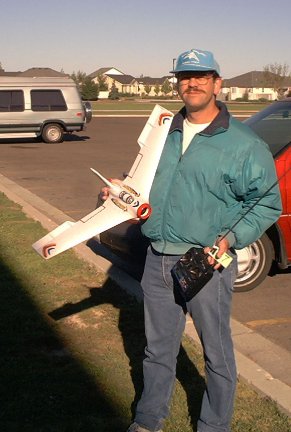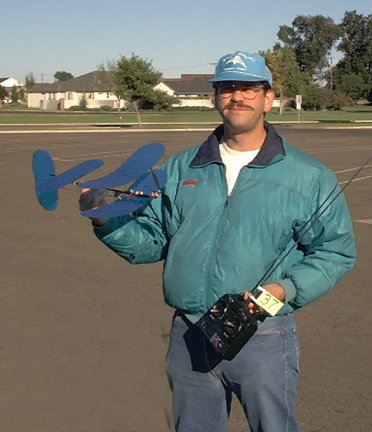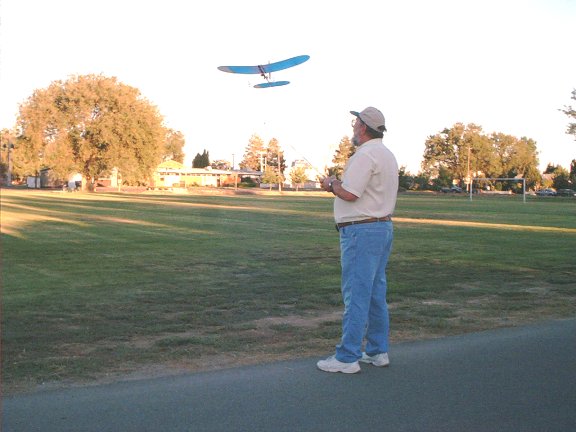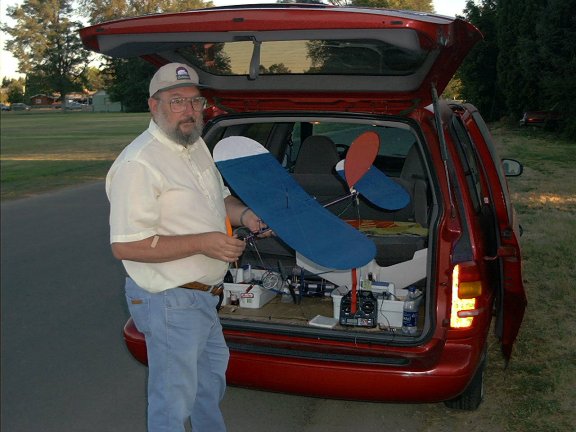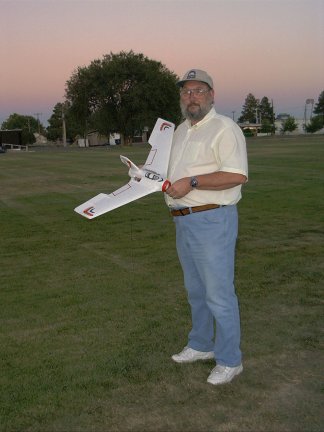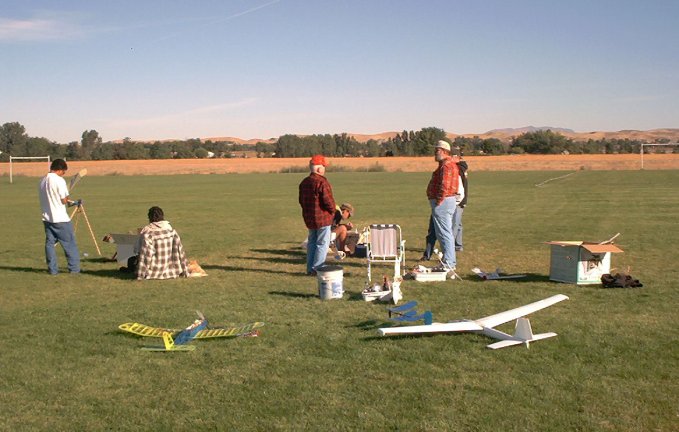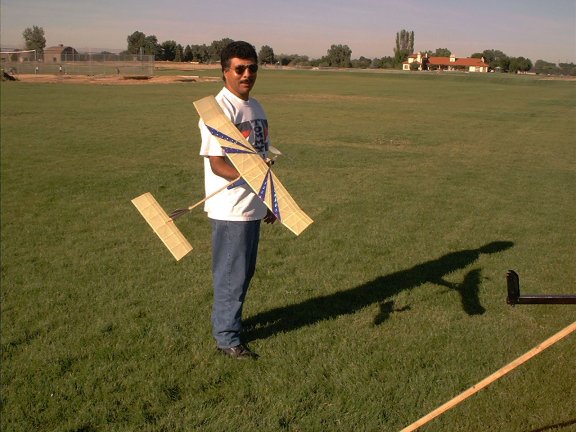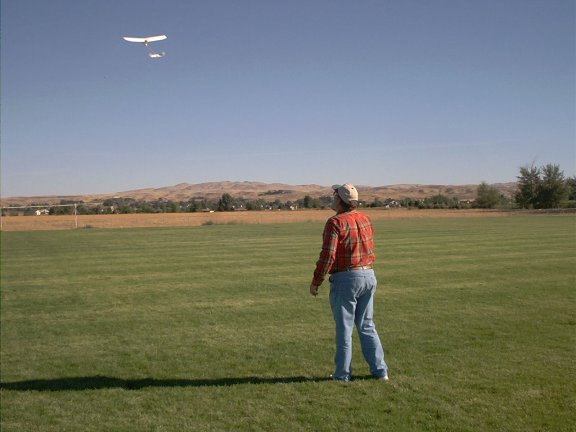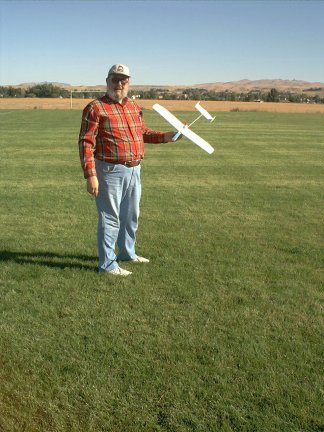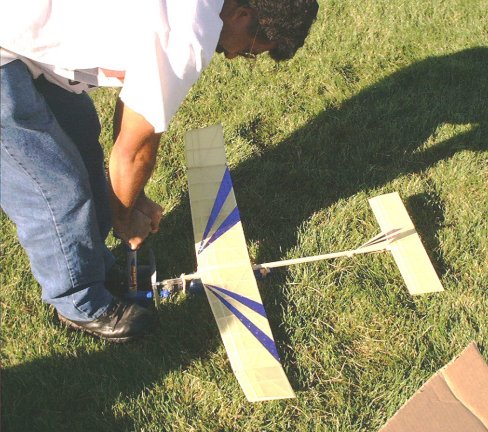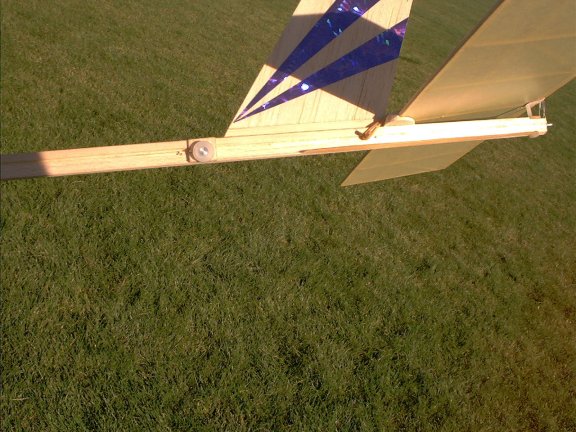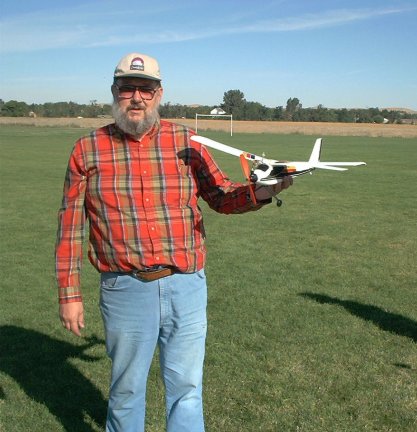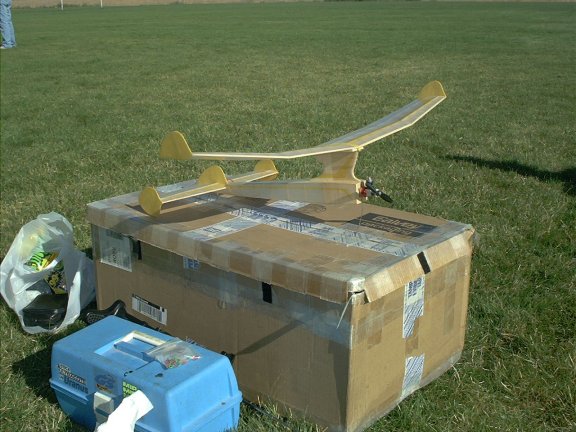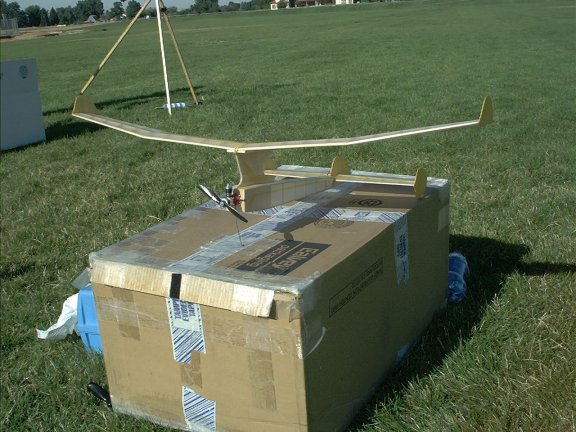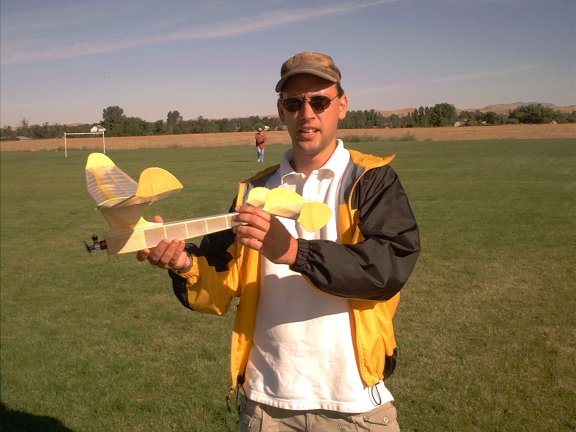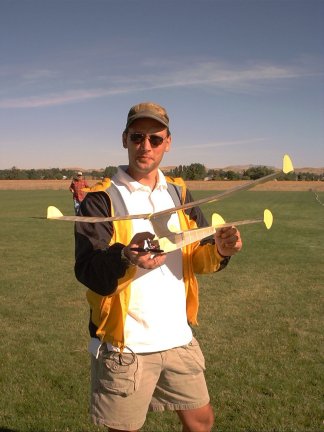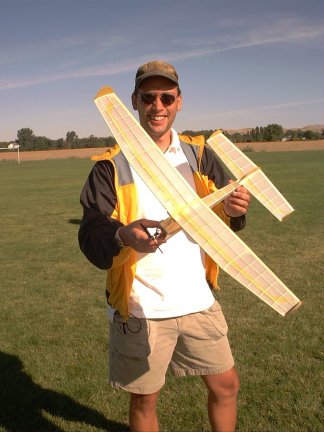 ---
05/04/01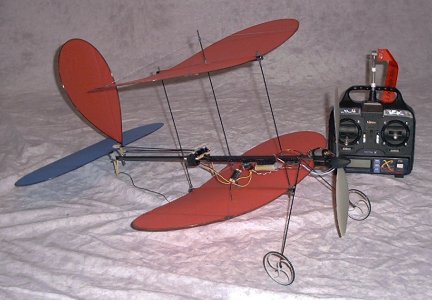 This is what happens when you take the next generation and cut the wing into. It flies ok, I think it is a little bit under powered. I would add some more wing next time to cover for the added weight of the second wing spreader. (~12g spreader&rod )
P.S. Thanks to Ed for showing us in Nampa how to build with carbon fiber!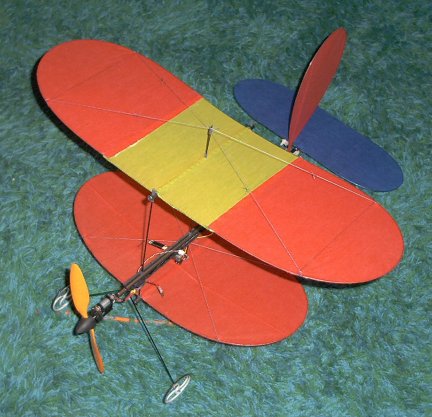 It's just amazing what 4 more inch's can do! :-)
---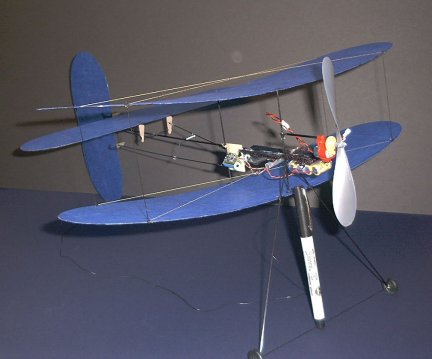 Here is my latest attempt at micro rc 68g.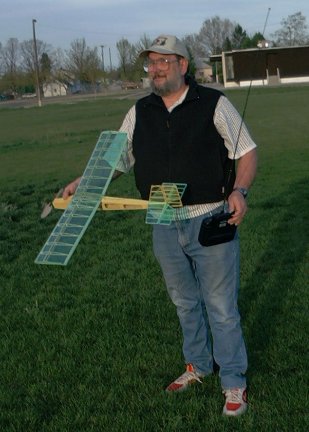 Tom and his Starlite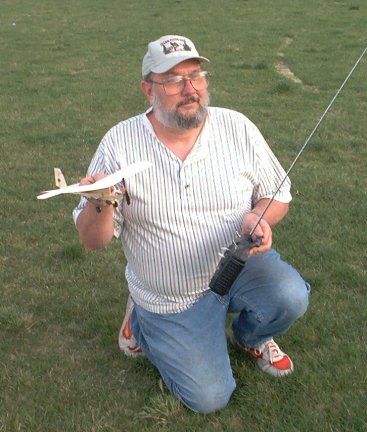 Tom and his 1oz plane the "Lil' Skeeter" He is using Dynamics Unlimited electronics.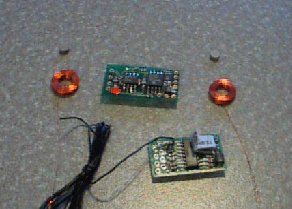 Dynamics Unlimited receiver, bird amp/esc/speed controller, and birds.
---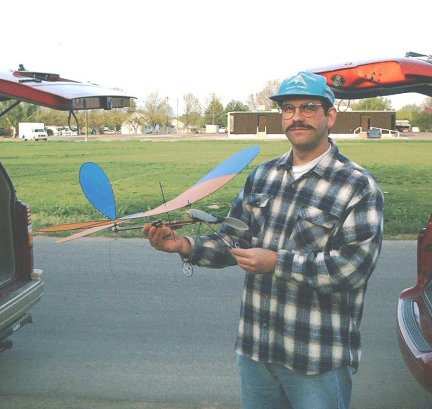 Me and Next generation, with wing strings top and bottom.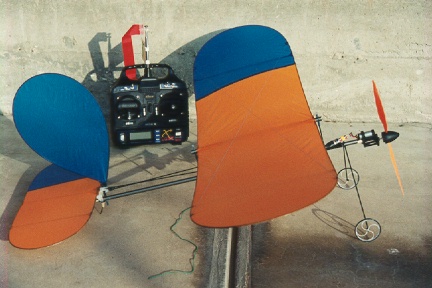 My new "Next Generation"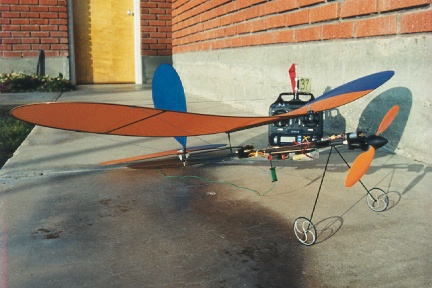 38 inch span, 156 grams with 7-110ma cells.
---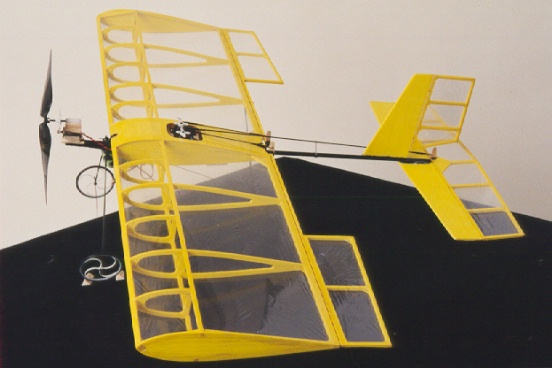 Here is my 100g's in the air flying "tiny".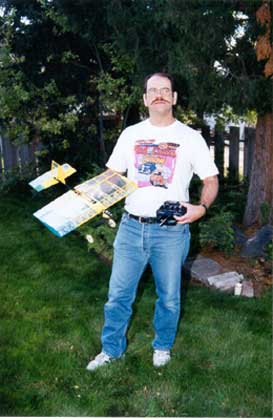 Here's my first "Tiny" 4.5 oz. that's including the 10 - 50ma cells and radio.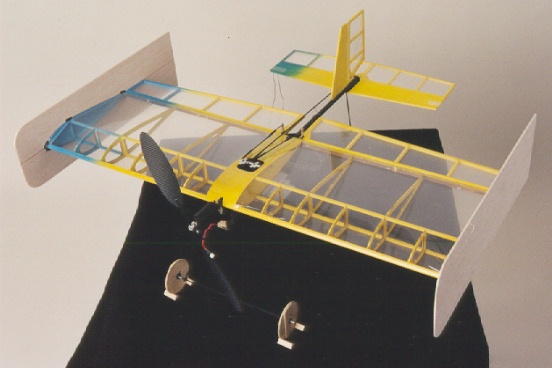 If you want to make your "tiny" roll without falling off on knife edge, this seems to work but turns your tiny into a slug.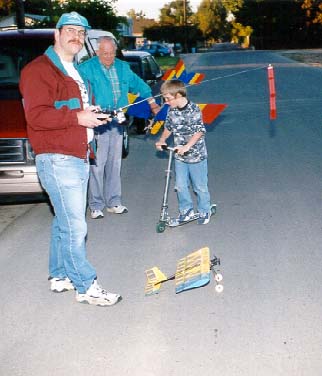 Go here to get one: http://www.toddsmodels.com/ Tell Todd I sent you, and don't forget to all get a Sky Hooks & Rigging receiver 2.4g.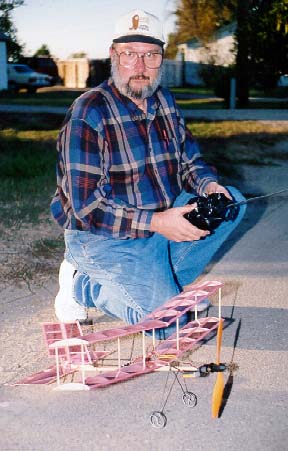 Tom's bi-plane was created from the M2, now where do you think he got that motor from?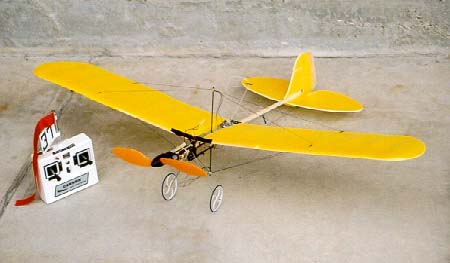 Here is a GWS PICO-J3-S ARF (Almost-Ready-To-Fly)
I picked up this one for just $34.99, Its great fun after you string up the wings and add a little more rudder. With 7 - 110ma cells it will fly ~3 min.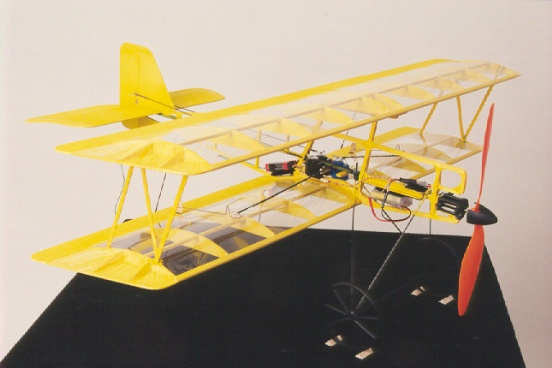 What do you do with that GWS PICO-J3-S motor?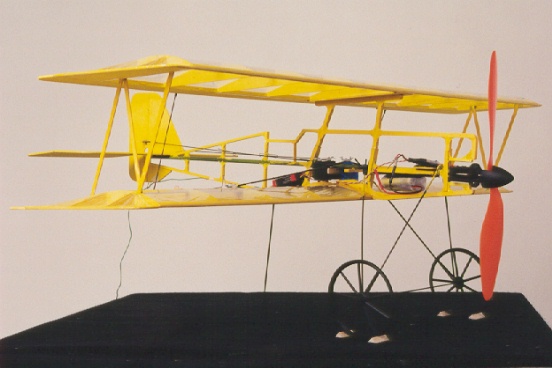 You build a bi-plane of course from the M2 plans. I never knew how to read plans.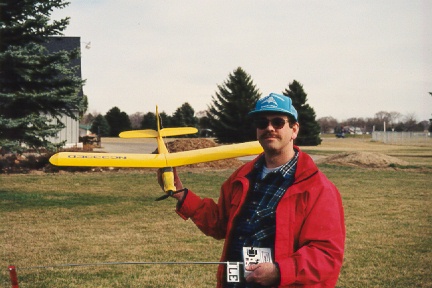 Electric RC at West park in Nampa.
This model can stay in the air for about +20 minutes on one charge.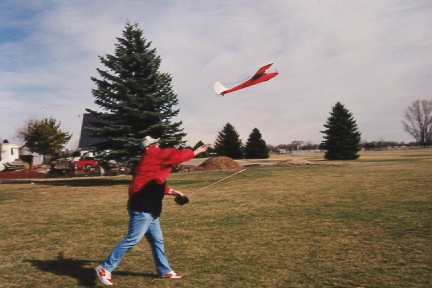 Tom's plane now has 100+ flights on it.
---
The Nampa modelers airplane clubs, January 1, 2001
First fly day
I was a cold day and the wind was blowing about 10 mph, all gas birds flying. You must be a "hard core" to fly this time of year. "Great Fun!!"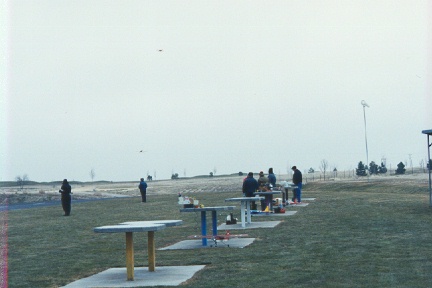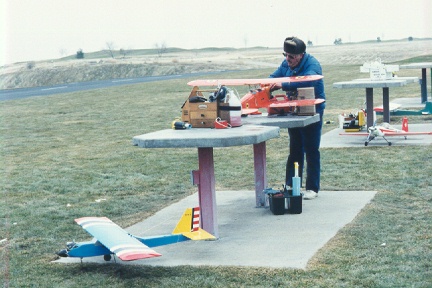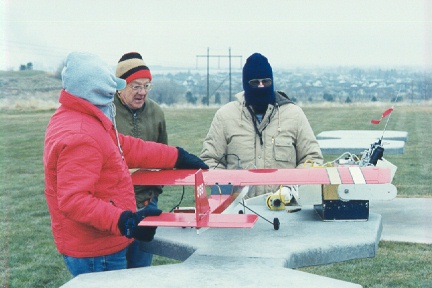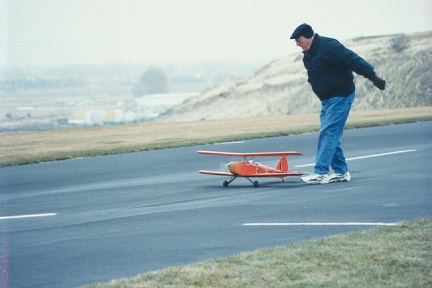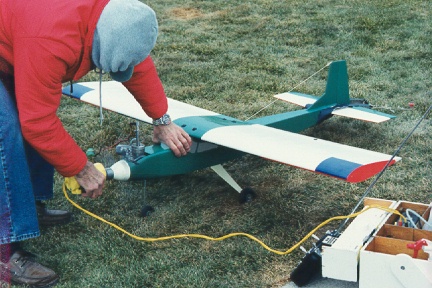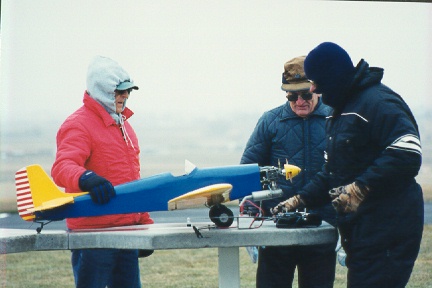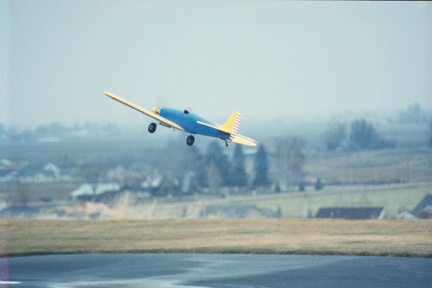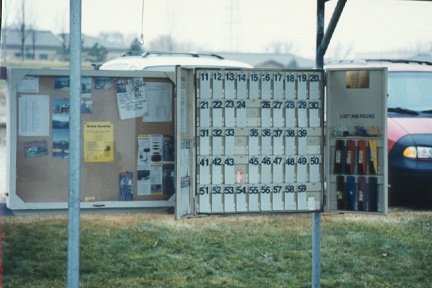 You must have the channel flag before you can turn on your transmitter.
---