My trip started in Boise, I then flew to Seattle.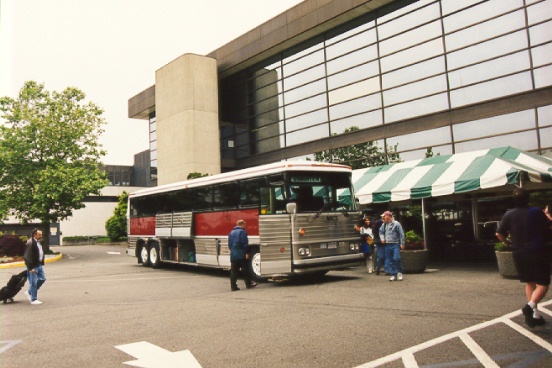 Getting on the bus to Vancouver.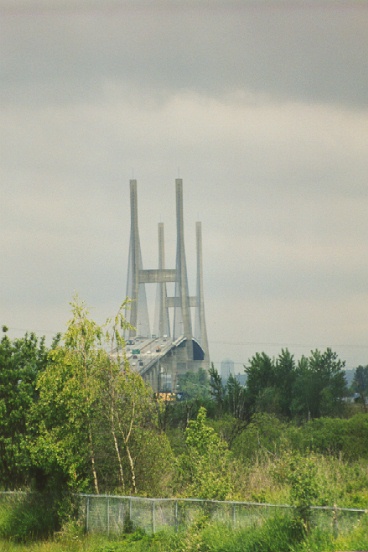 The Alex Fraser bridge into Vancouver.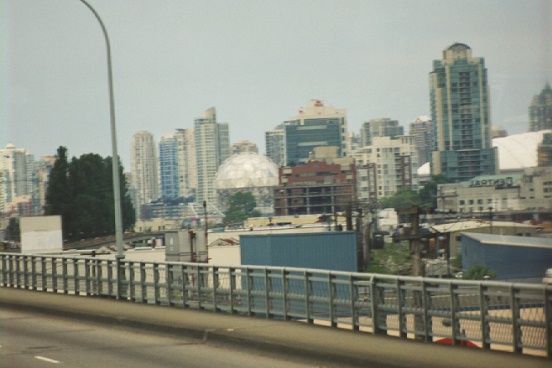 The Imax is all that is left of the worlds fair of 1986.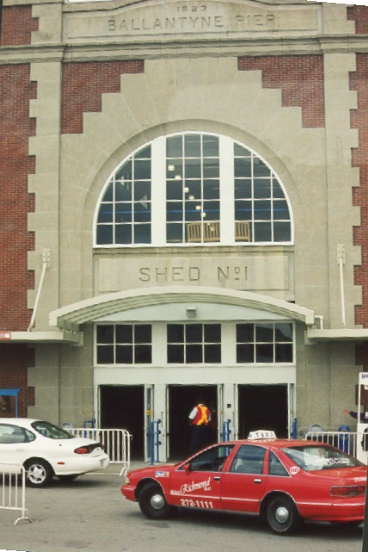 Time to get in line, to get on board.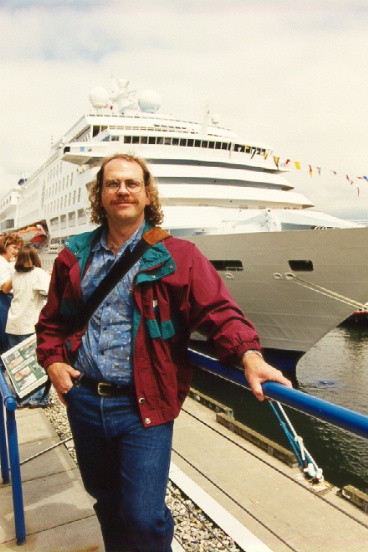 It hard to get a good photo of the ship with all the tourists in the way.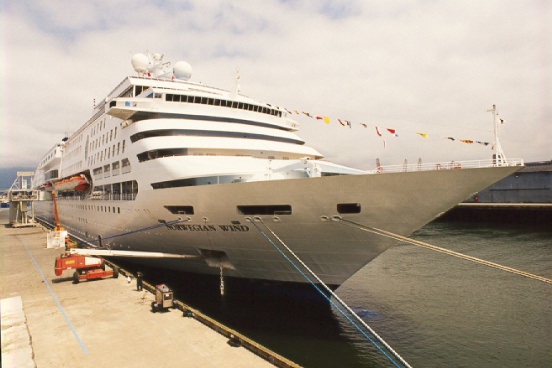 Thats better.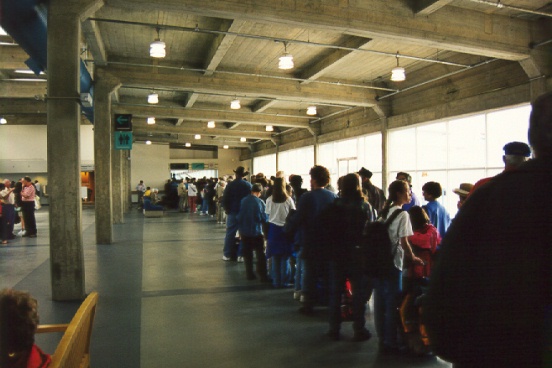 The line to board.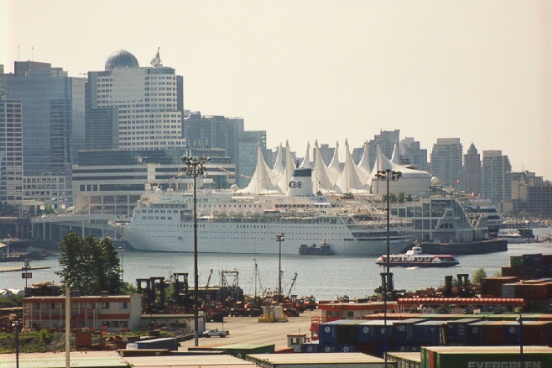 The Vancouver pavilion from the 1986 worlds fair.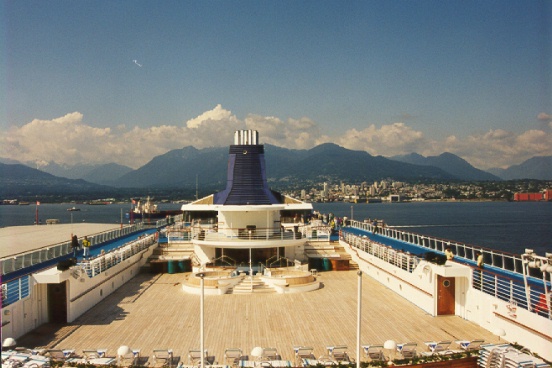 On board at last.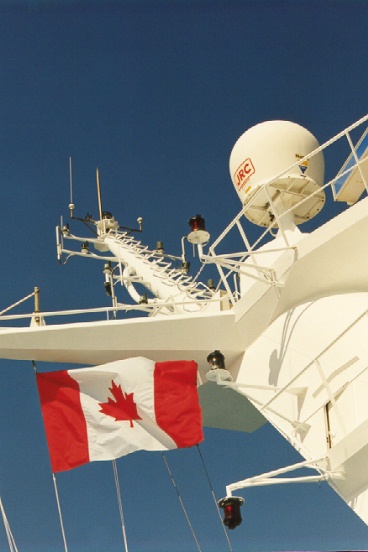 British Columbia clue.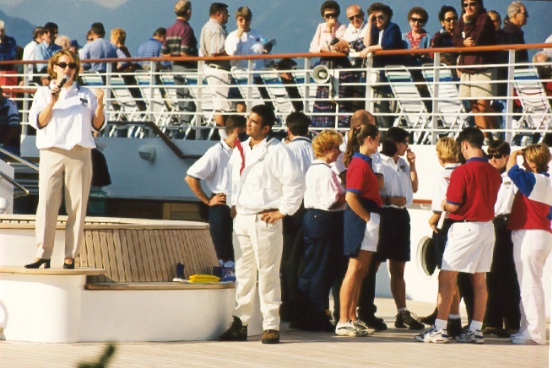 Continuous Welcome Aboard Information.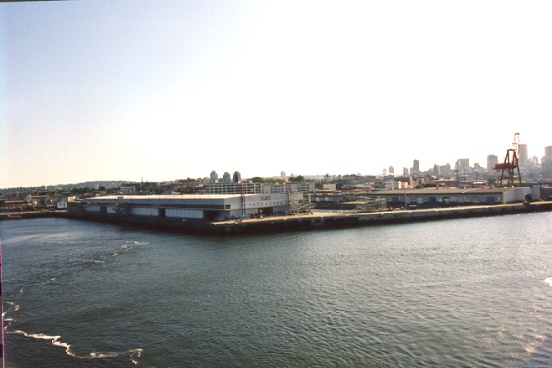 Leaving the docks.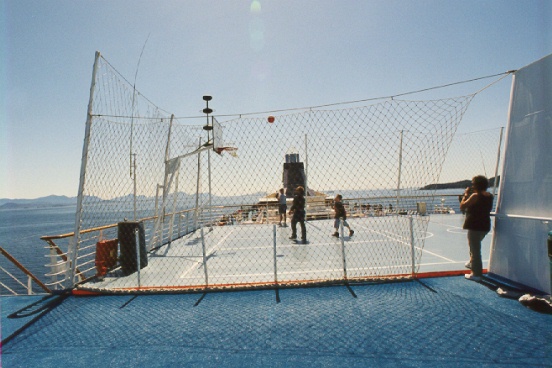 Top deck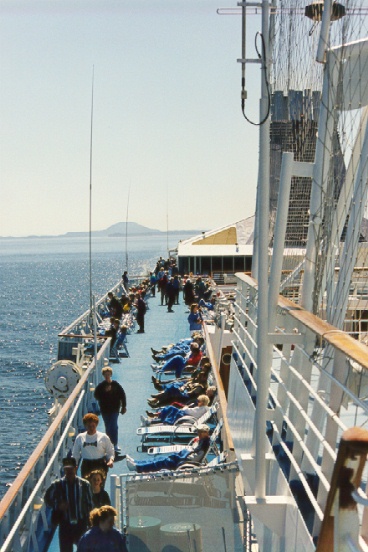 The only way to travel.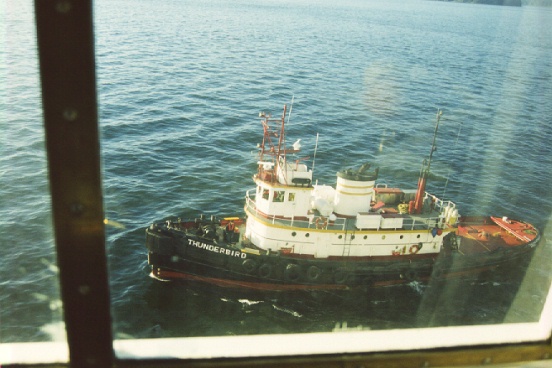 Tugs will be seen around ever port of call.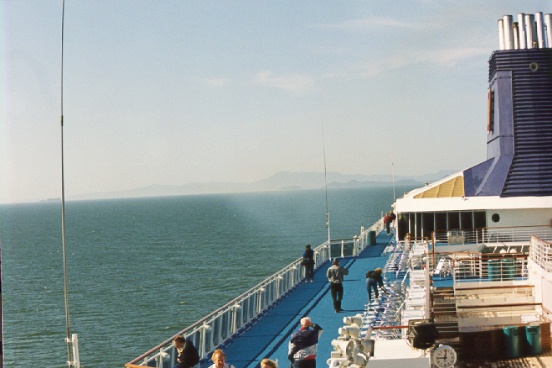 Right side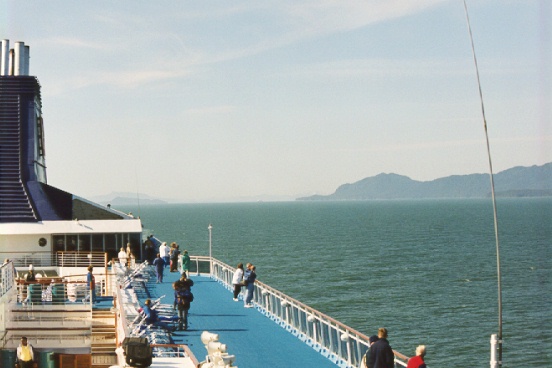 Left side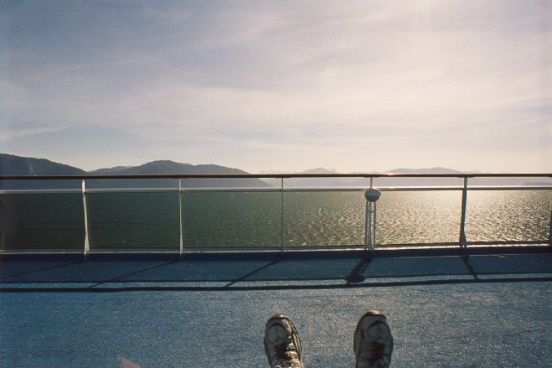 Yes, my feet.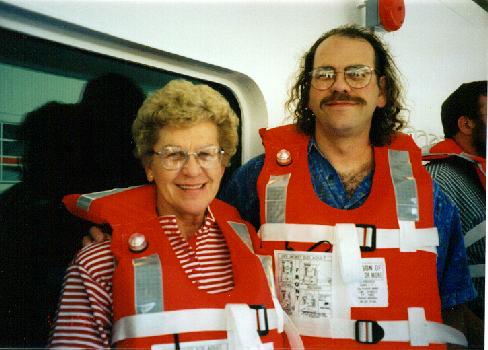 Fire Drill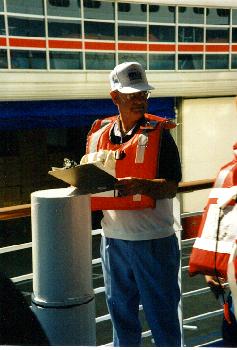 Dad getting in trouble.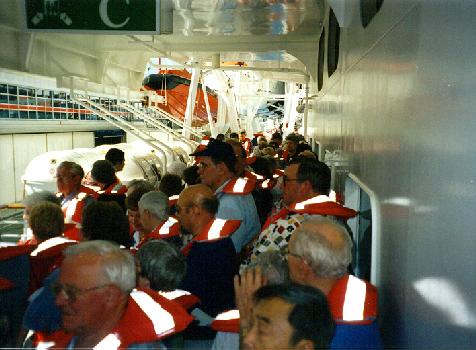 C location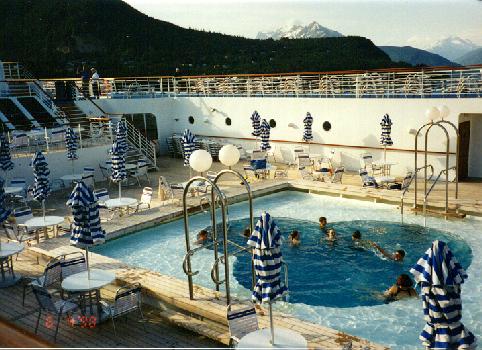 Mid ship pool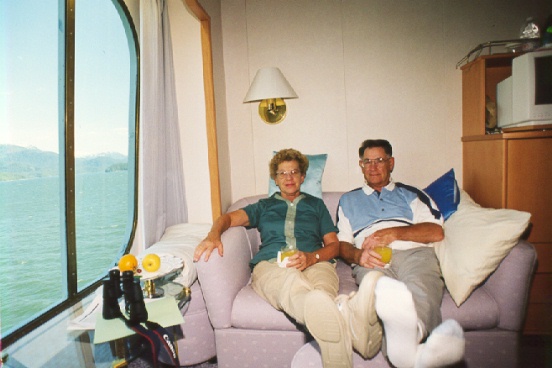 My parents in their room.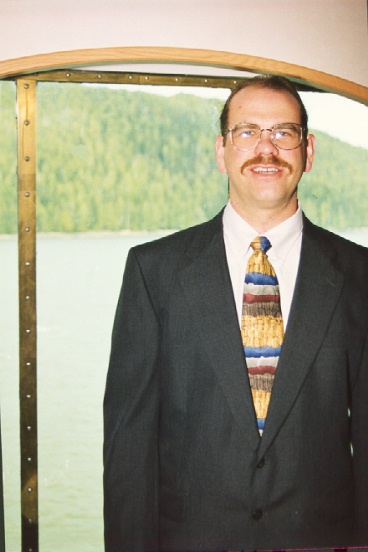 Meet the captain night.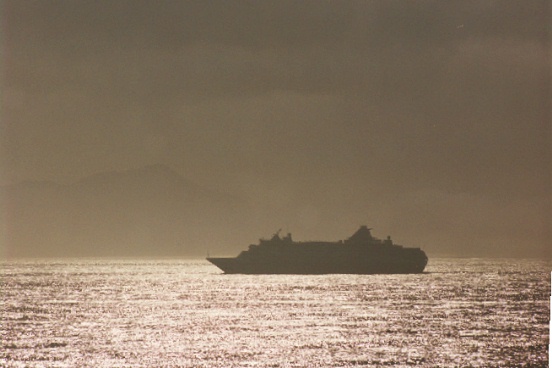 The ship behind ours.
Click here to return to cruise menu