Ship Stats
Took a few shots of the ship on the way back to port.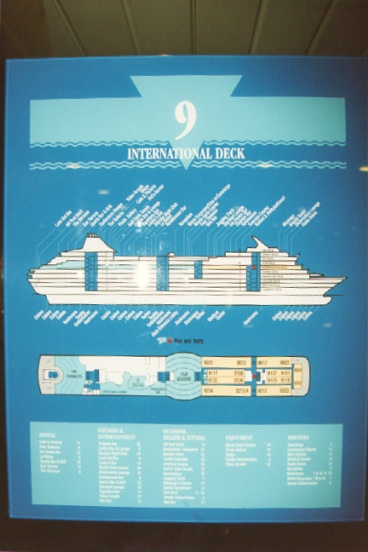 This was the deck I stayed on.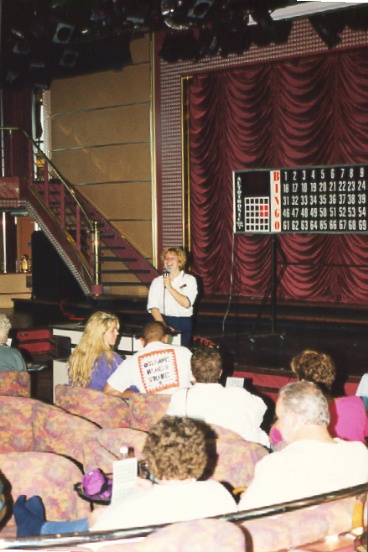 Bingo ever day.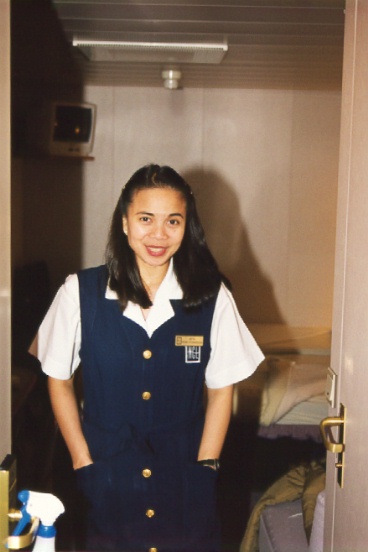 Beth who took care of the room.
Open any time out of port.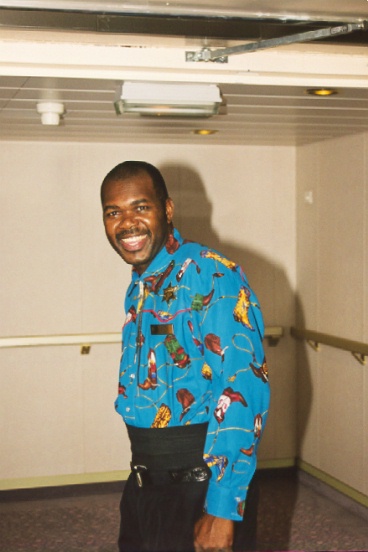 Table waiter.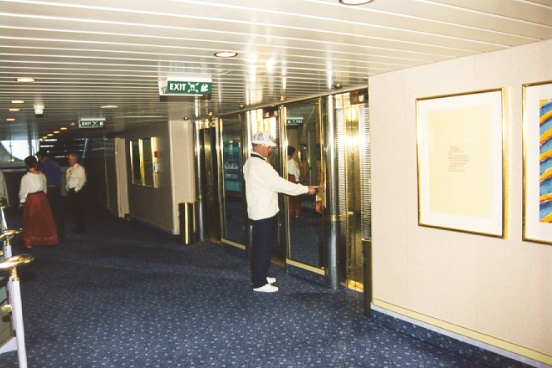 My dad testing a floor lift.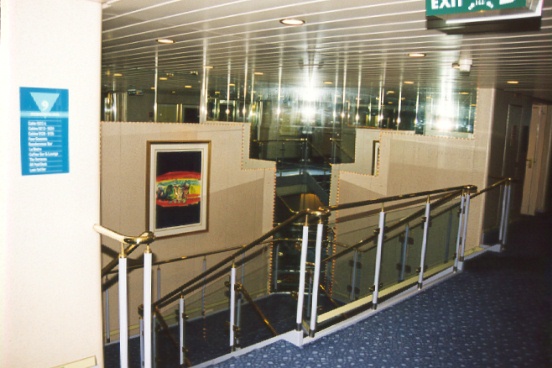 The old fashion way of getting from floor to floor.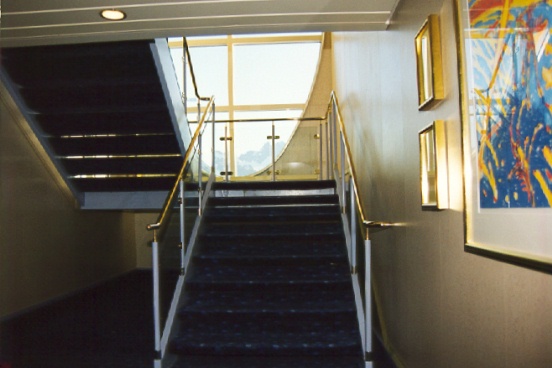 Up.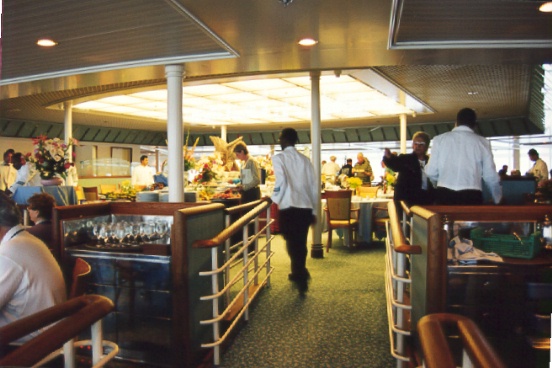 My dinning hall mid ship.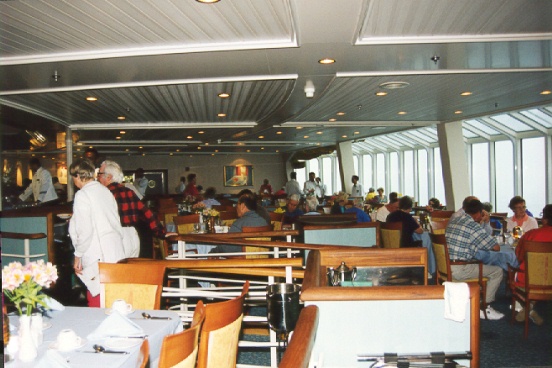 In the corner is where I ate.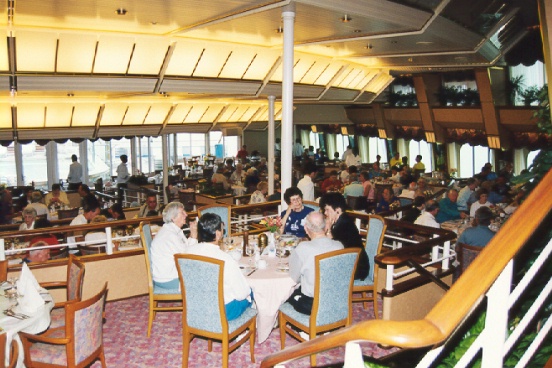 back of the ship dinning hall.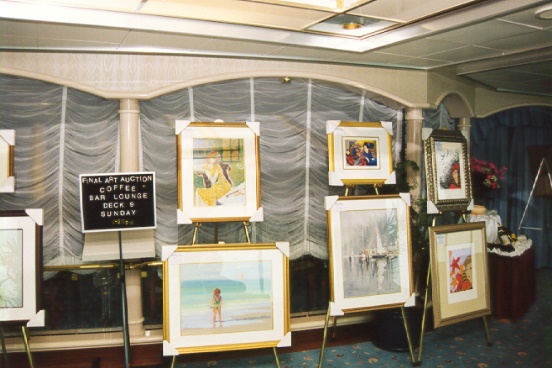 Art for sale ever day.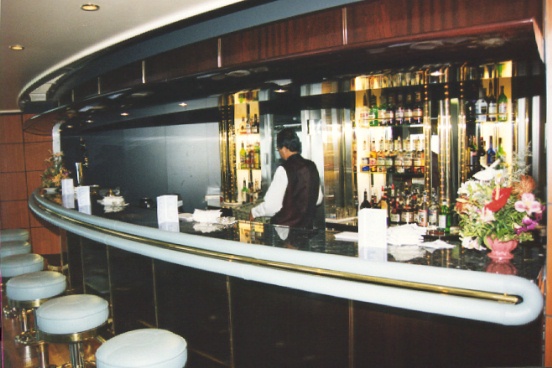 One of a dozen bars.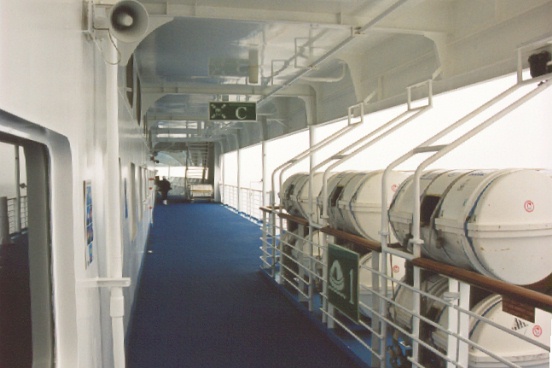 Are staging area for getting off the ship.
Click here to return to cruise menu