Drink of the Day: Cafe' Royal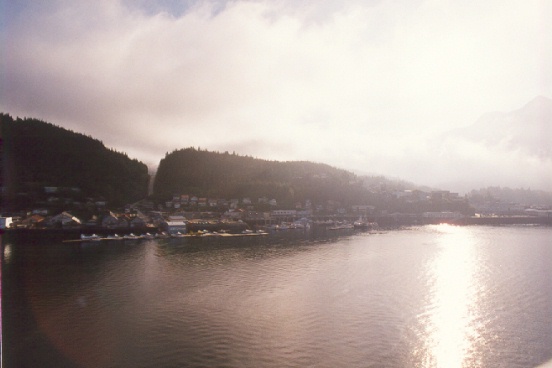 Start the day with a little fog.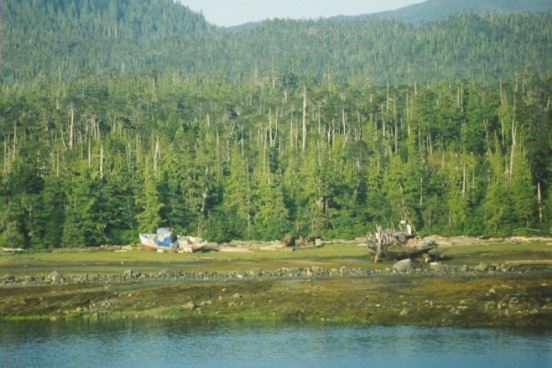 Looks like the tide was out.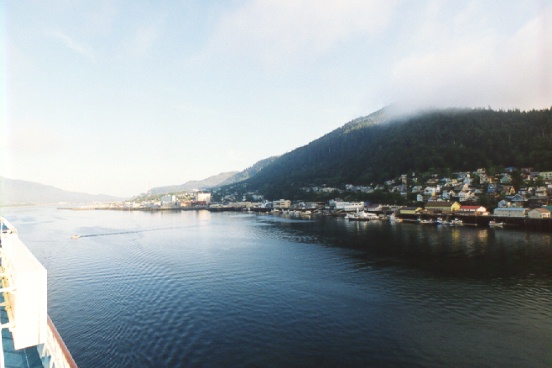 The fog was almost gone by the time we docked.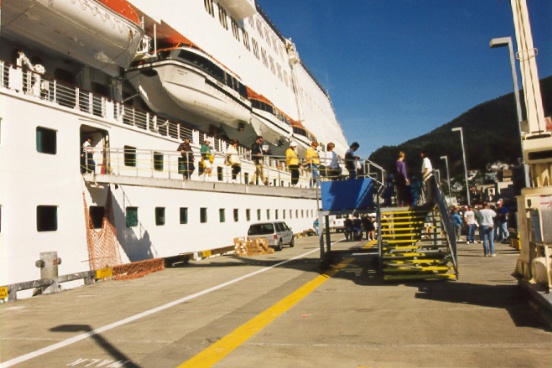 Off the the big ship.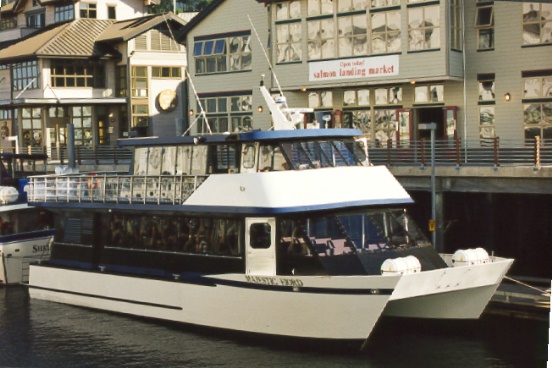 And on a small boat for a days tour in the Misty Fjords.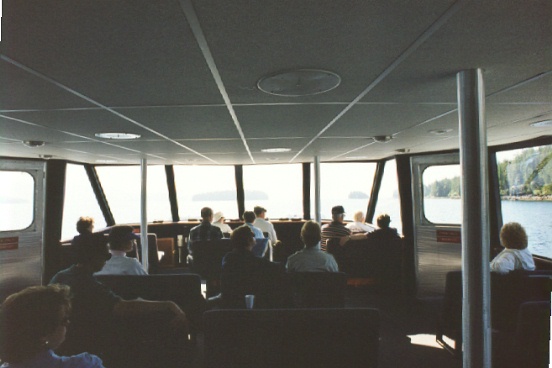 This 40' boat had four 600hp pumps, and cruised at 33 knots.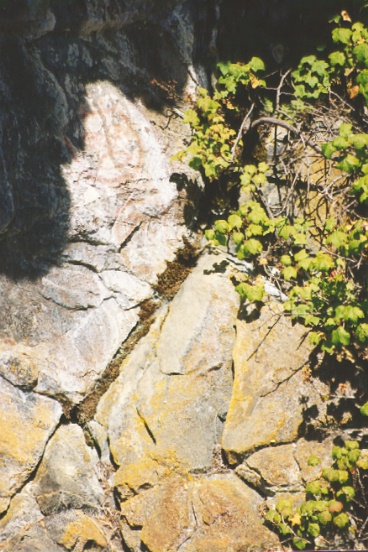 Old native drawings.
The bald eagle is the local bird here.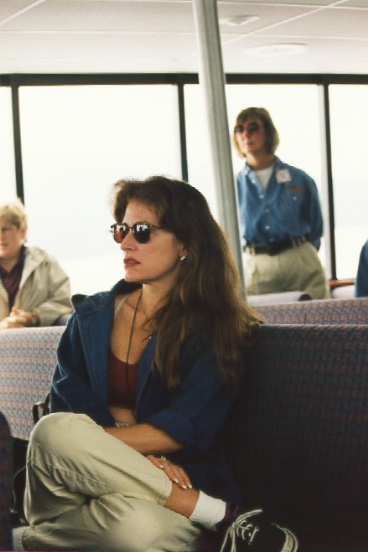 I don't know why I took this shot.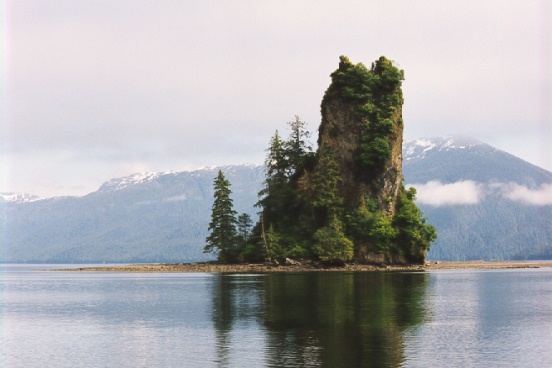 A interesting island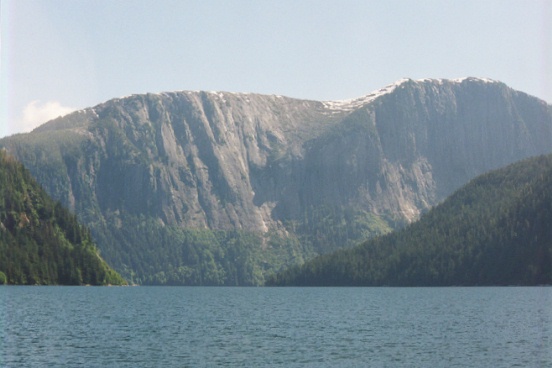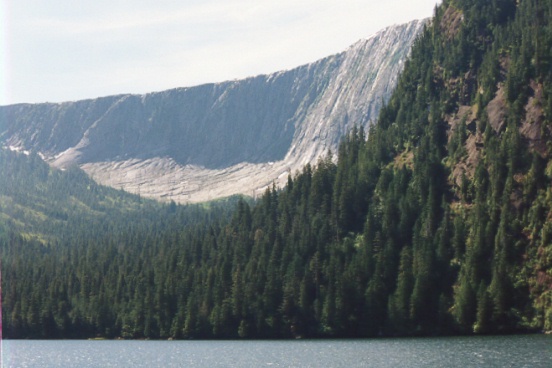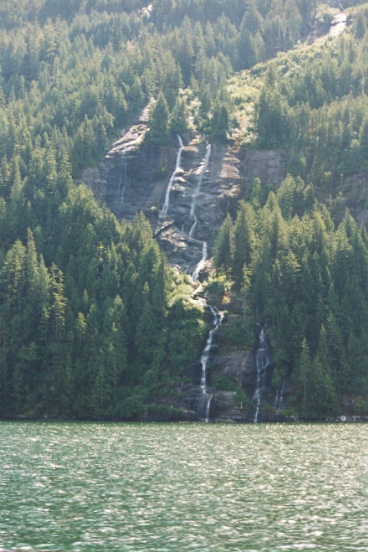 First good look at a Fjord, glacier cut canyons.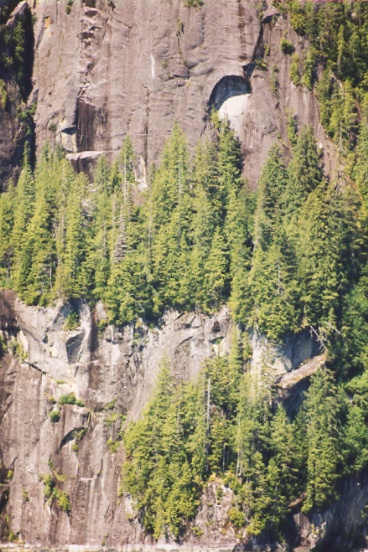 Trees grow on as little as a few inches of ledge.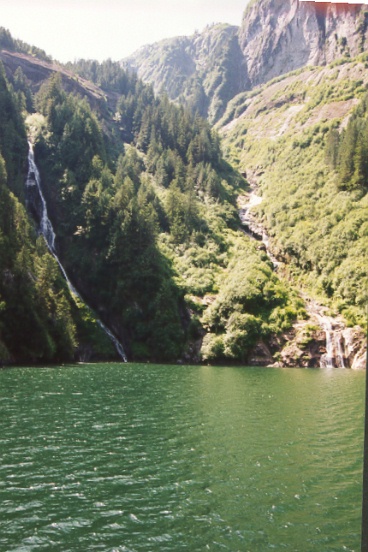 Water is coming off glaciers everywhere.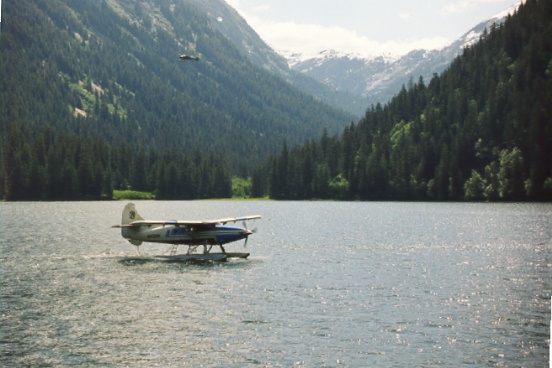 After a day riding into the fjords by boat one needs a plane ride back.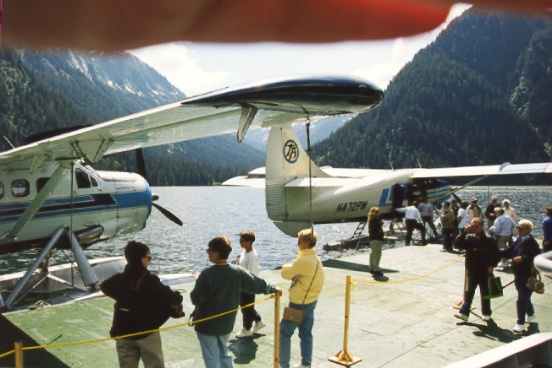 Load up. (nice shot of my finger)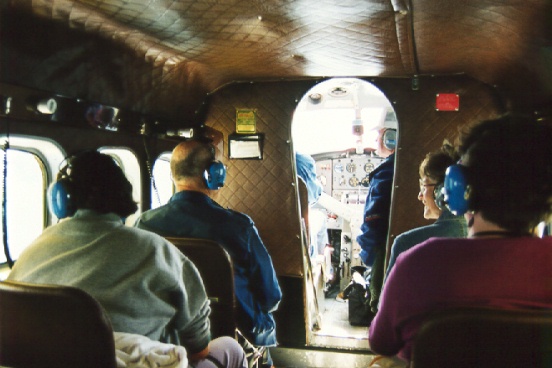 Head set on, start it up.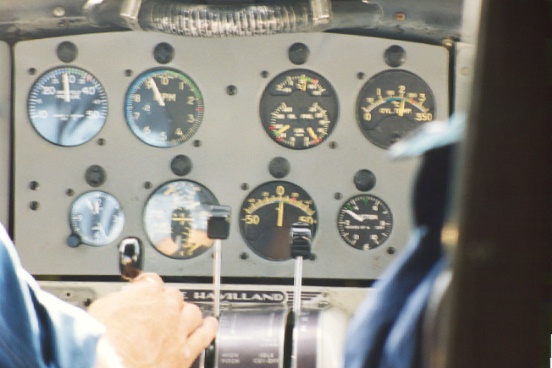 Throttled up and we are fling.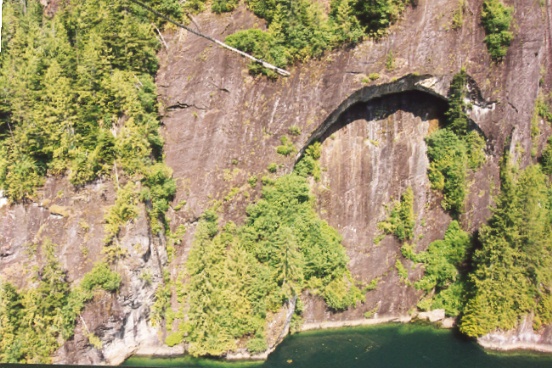 When the glacier would melt away from the rock relieving the presser the rock walls would burst out at times.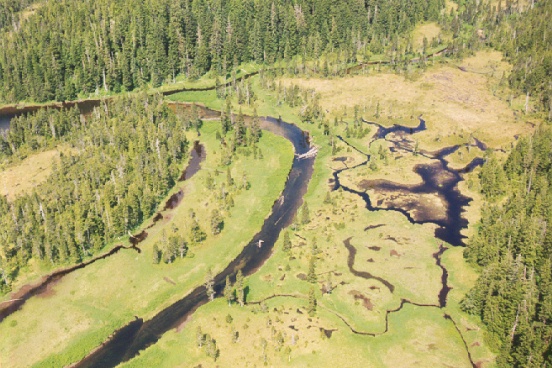 Marsh and tide lands.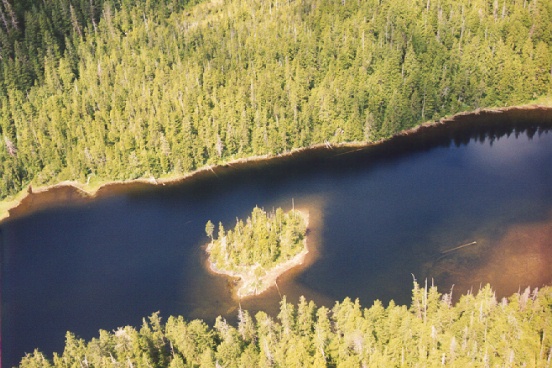 We all need one just a little bit bigger.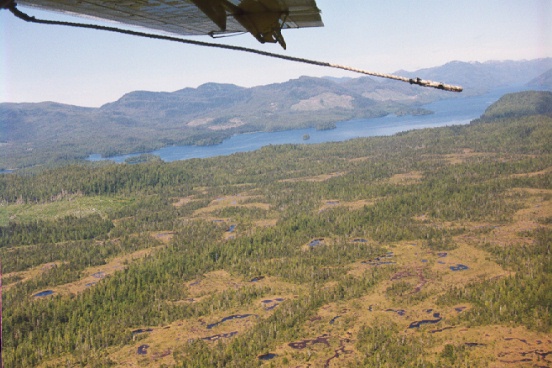 Tie down ropes just flopping in the breeze.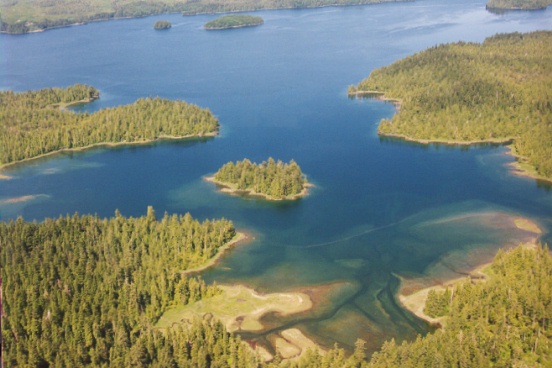 Lots of water and trees.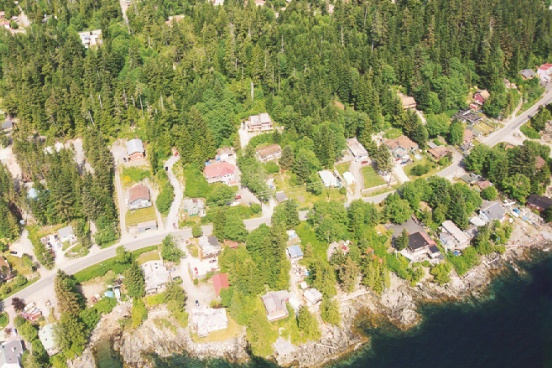 Your next home?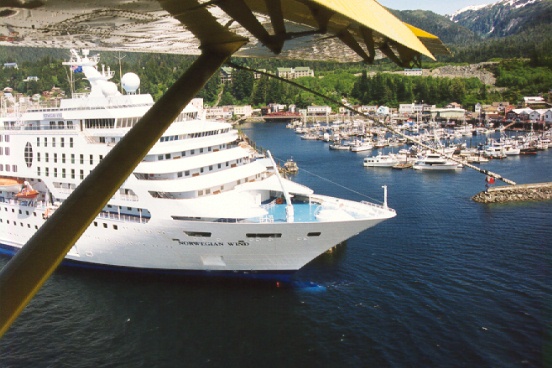 Our home away from home.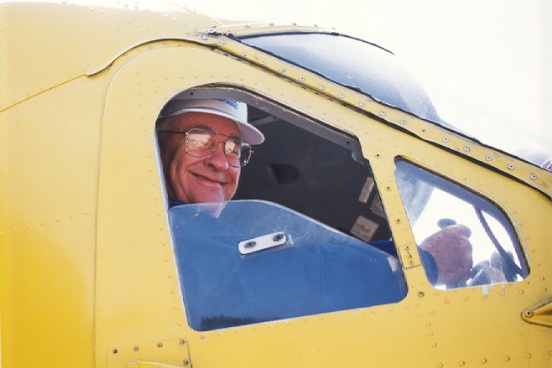 My dad was read to fly this bird.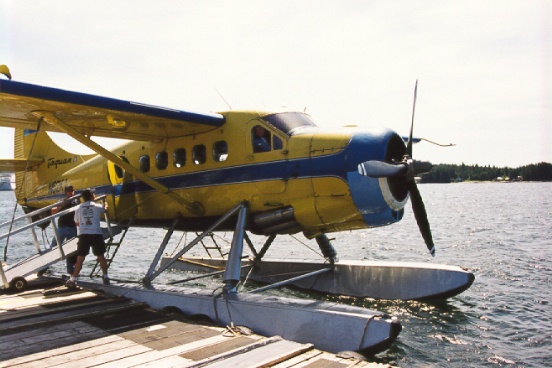 On the ground safe once more.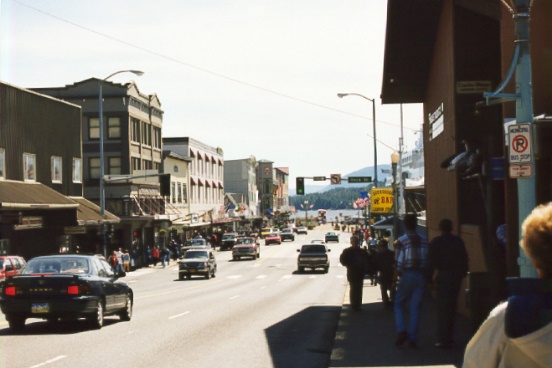 Down town Ketchikan.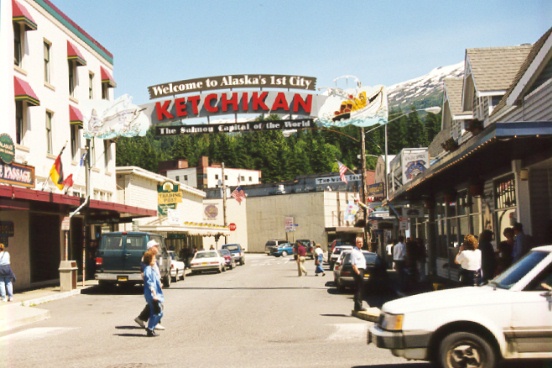 More.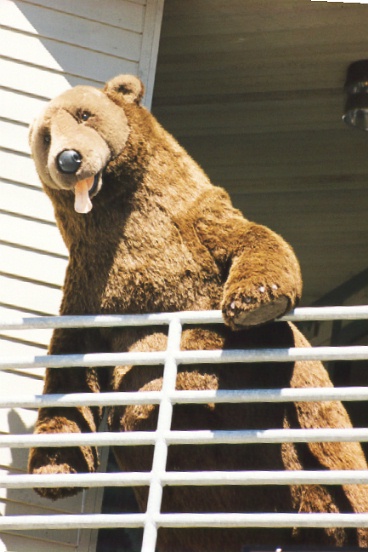 My friend Jim told me to take all the photos I could of bears.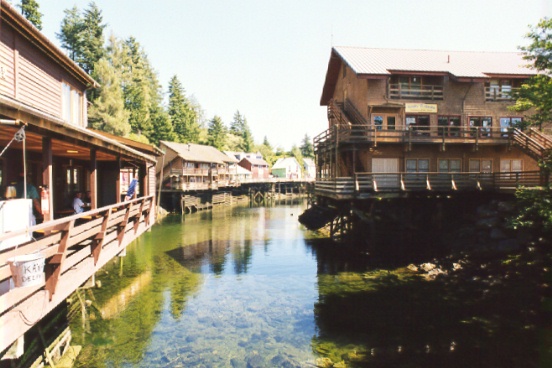 Nice shopping mall.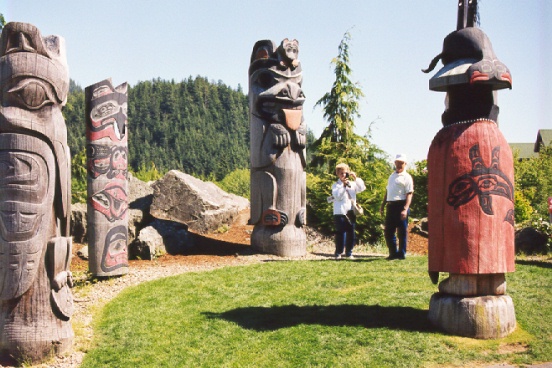 Mom, dad and totem poles.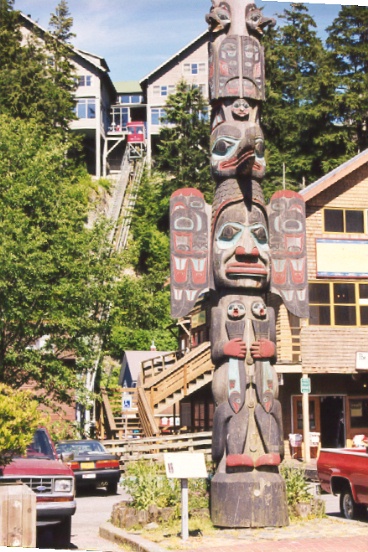 Time to return to the ship and put on the suit, evening dress is formal to night.
Click here to return to cruise menu