---
March 16, 2008
Last indoor fly day this season.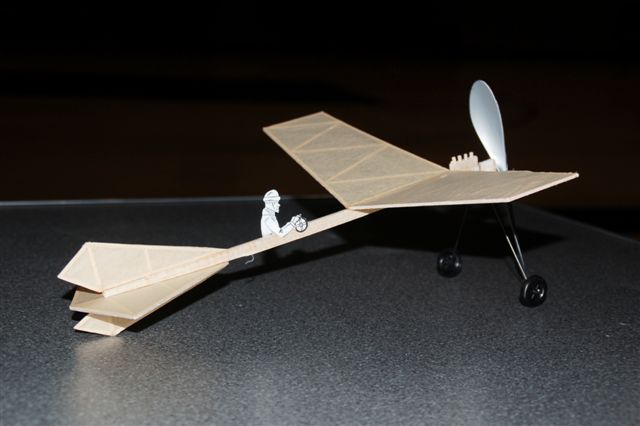 Richard's new "Old Fashioned Flying Machine"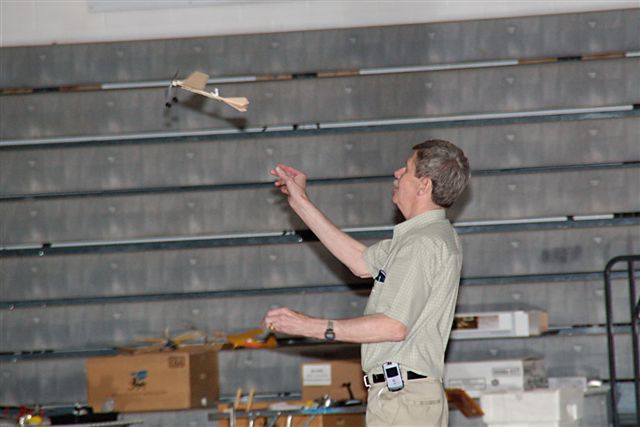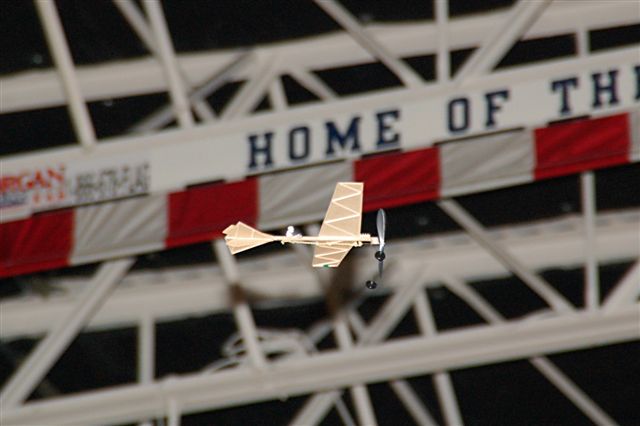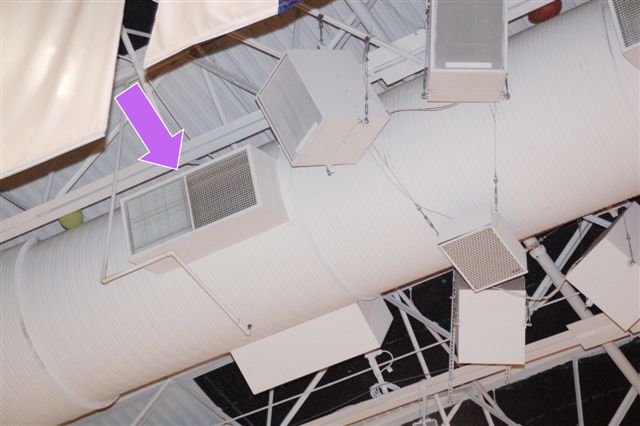 Richard's plane got stuck many weeks ago...

Gene helps Bryan try to get the plane down with his new
Mega-Monster Zooka... it didn't work.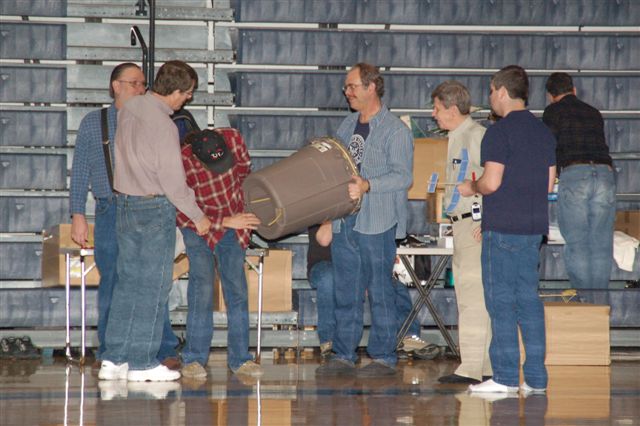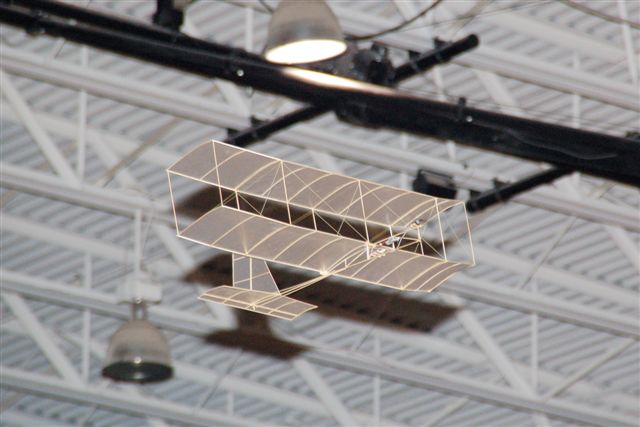 Gene shows why his plane is called the "Walker"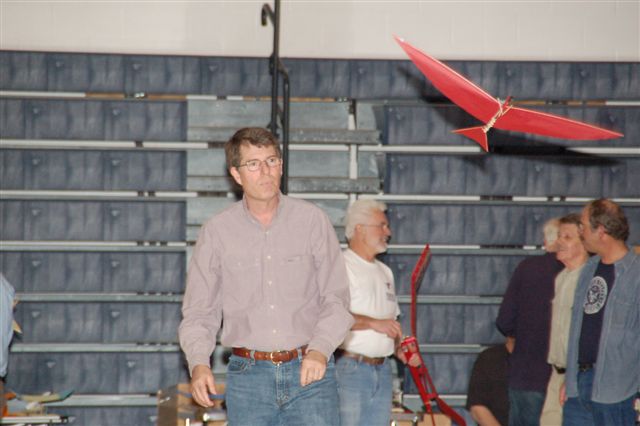 Randy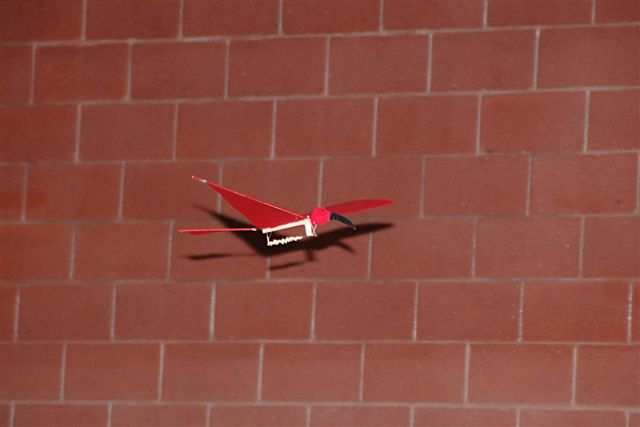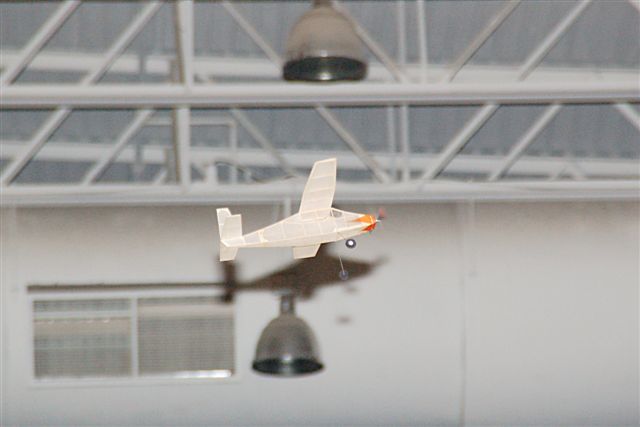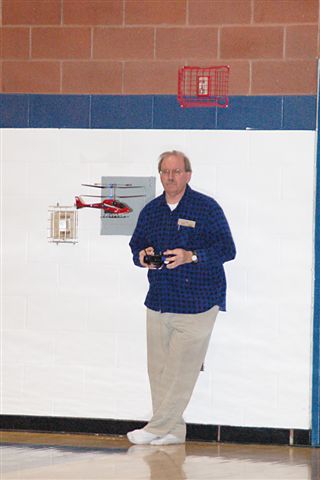 Pete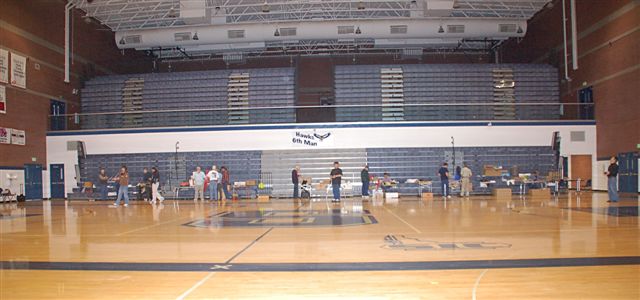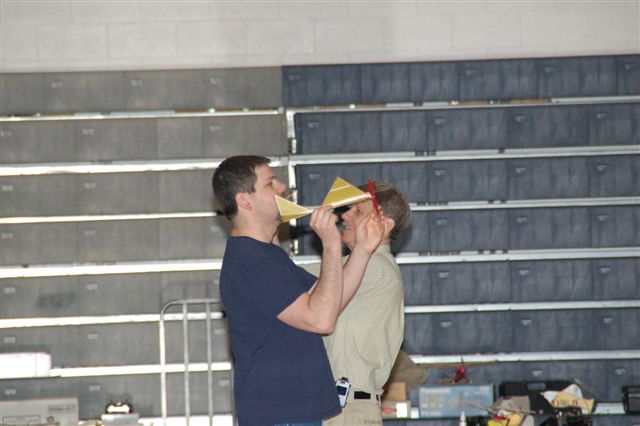 Richard and Dave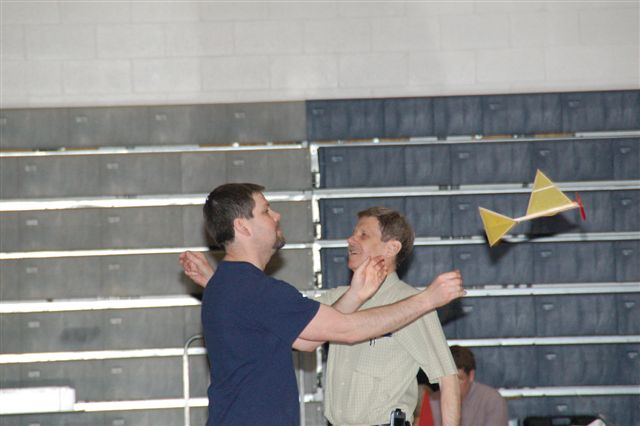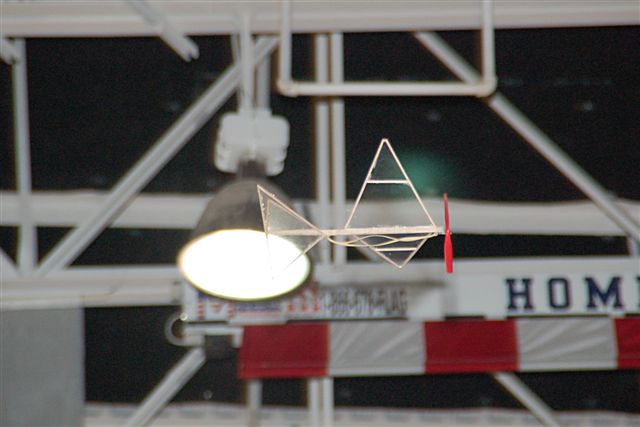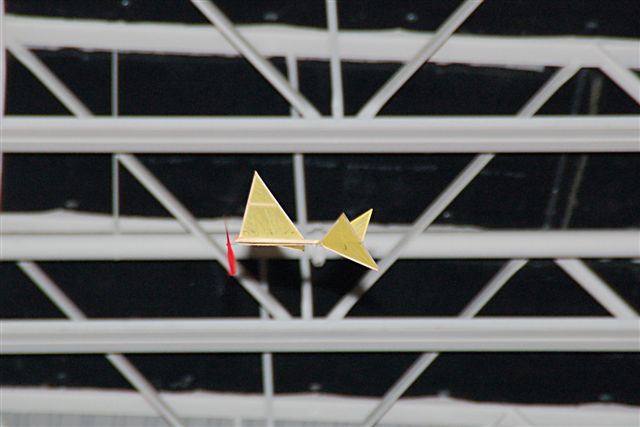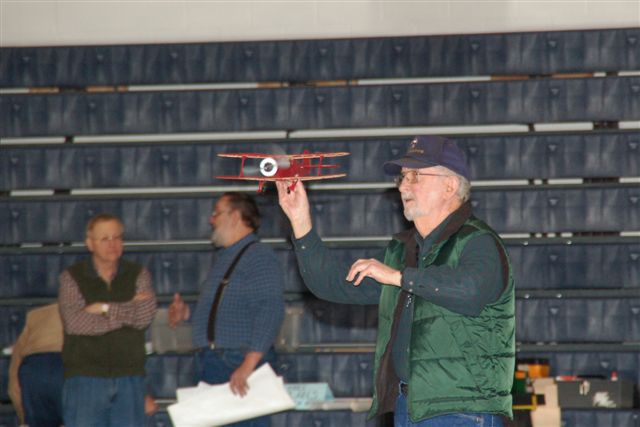 Claude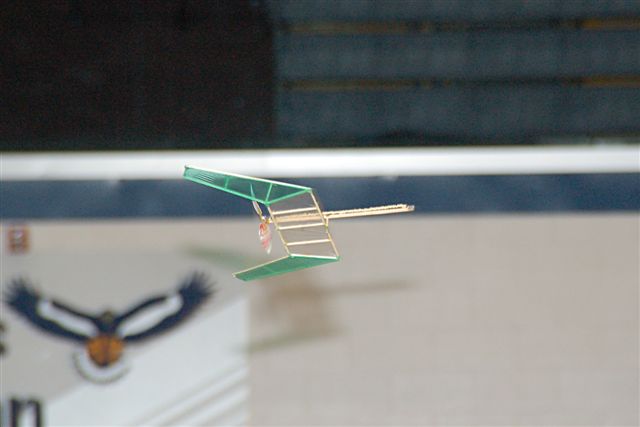 Bryan's "Easy Wing"...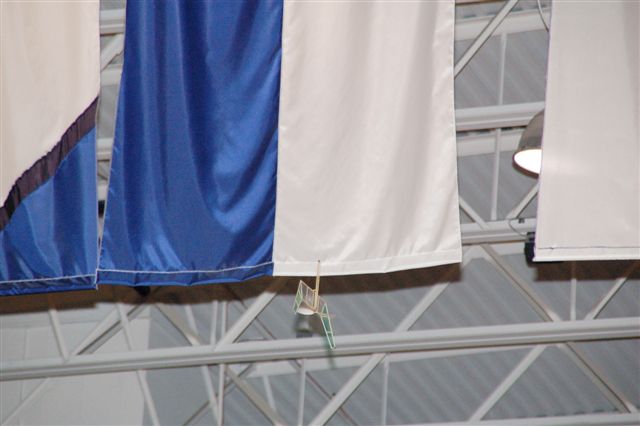 stuck...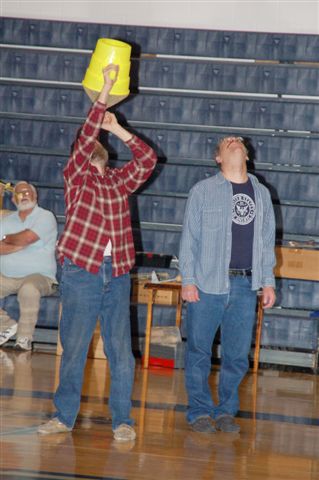 Bob and his Airzooka to the rescue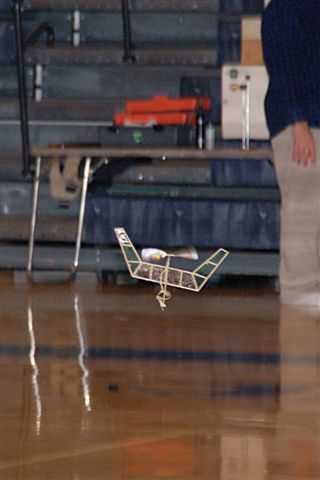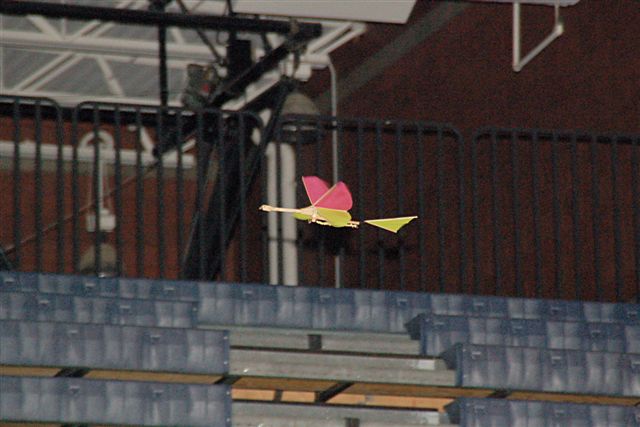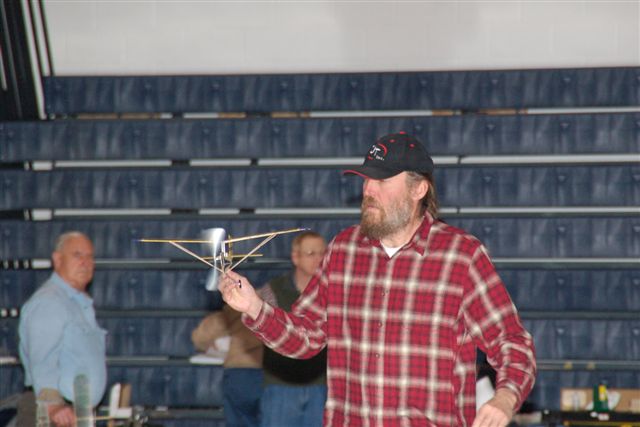 Bob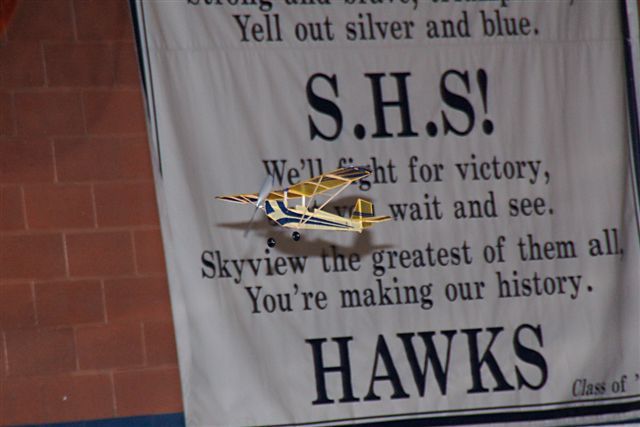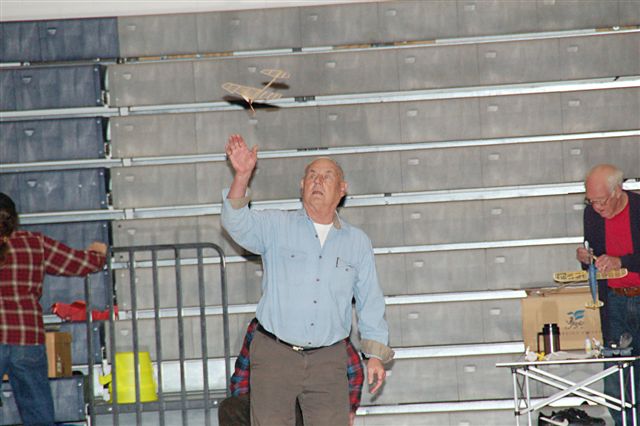 Dick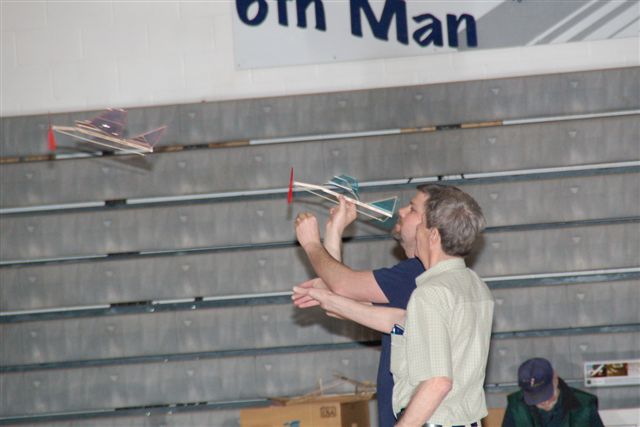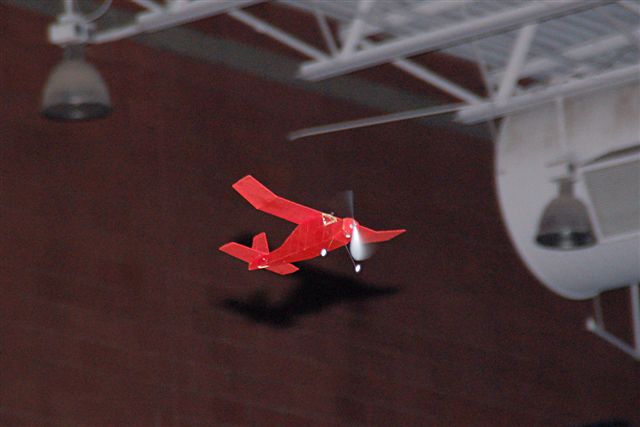 Wayne's plane flying wonderfully...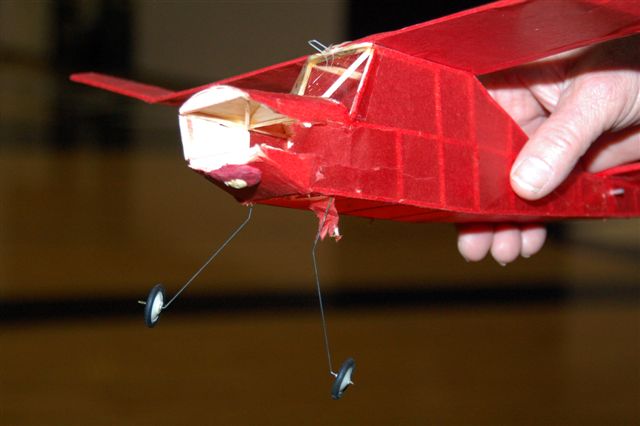 Oops!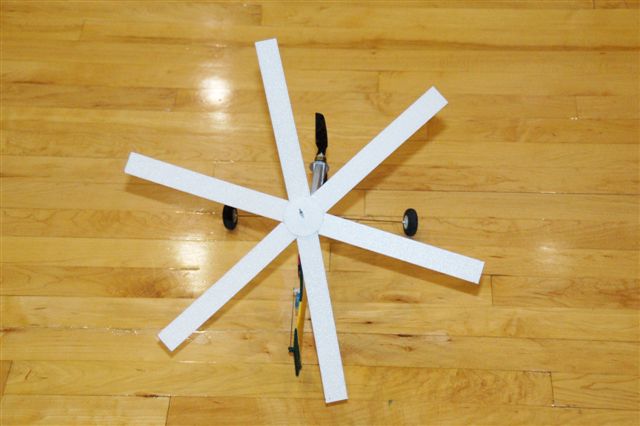 Randy's six-blade autogyro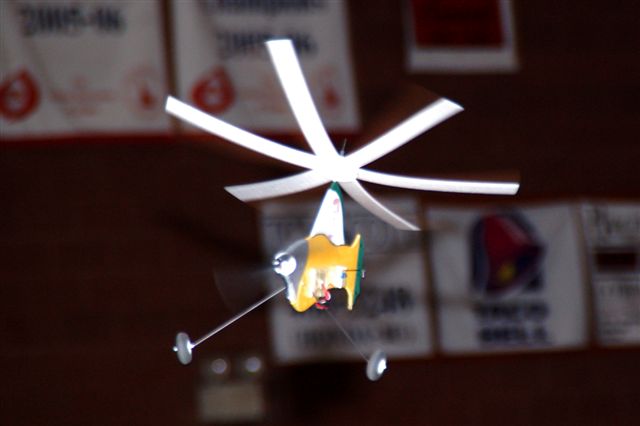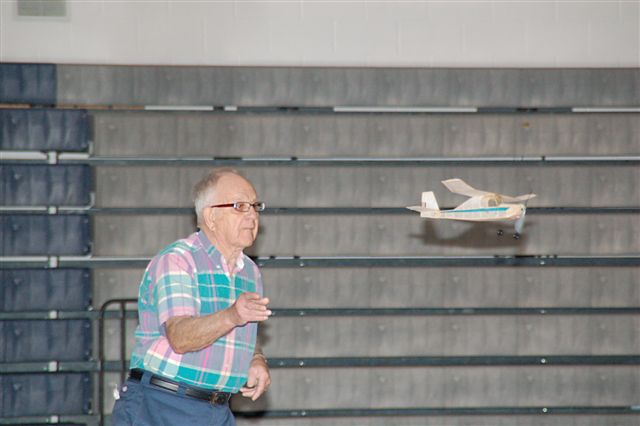 Wayne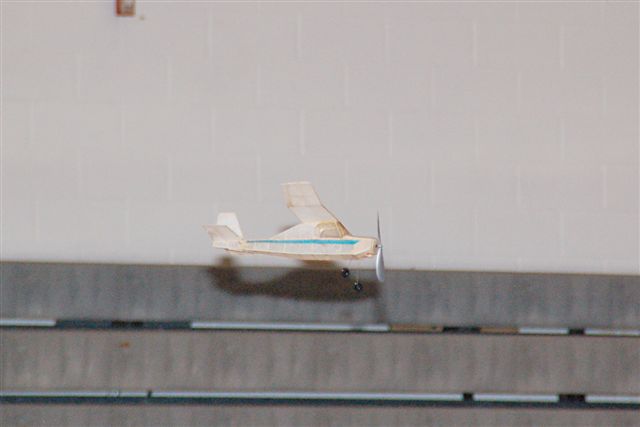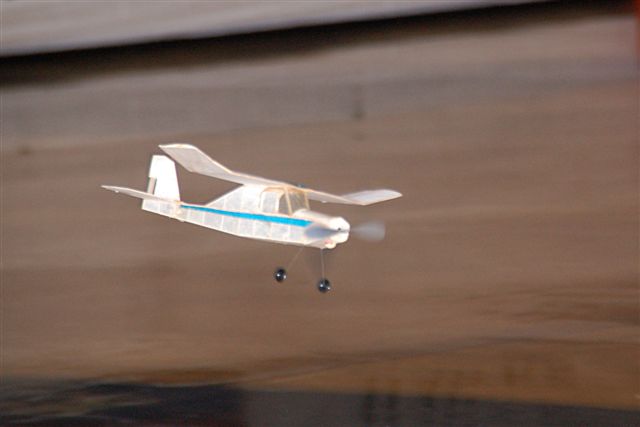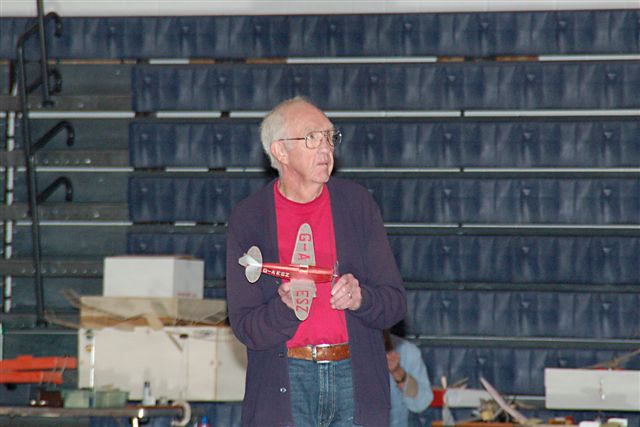 Dave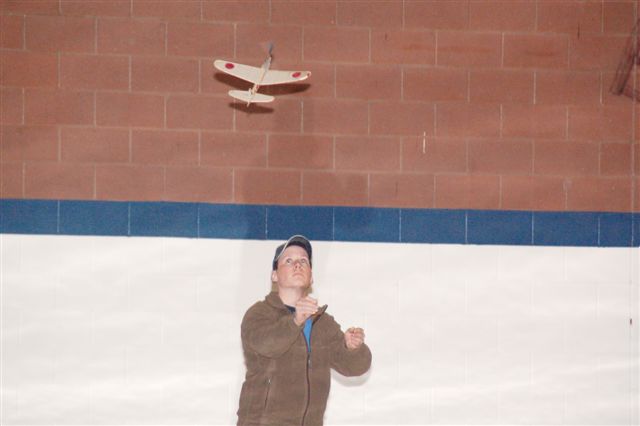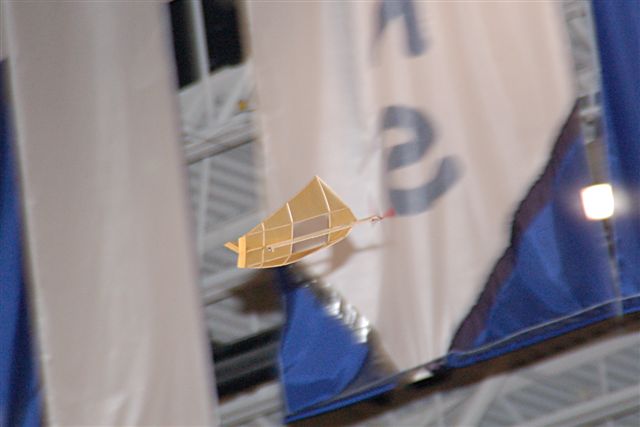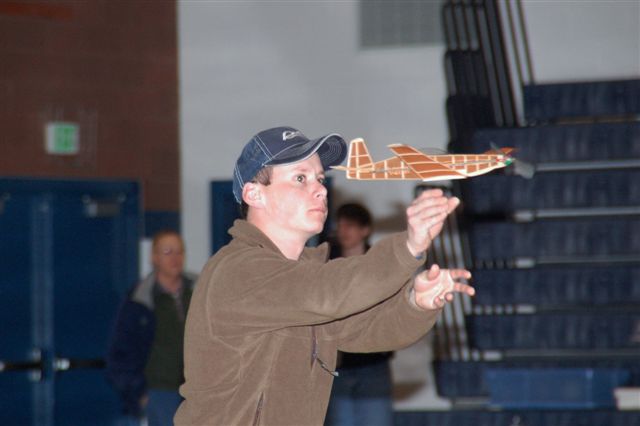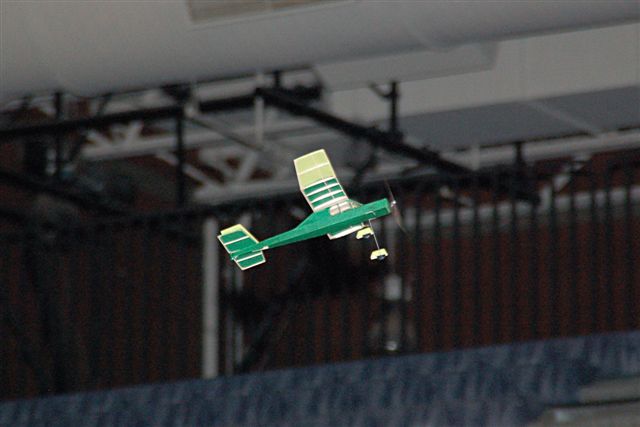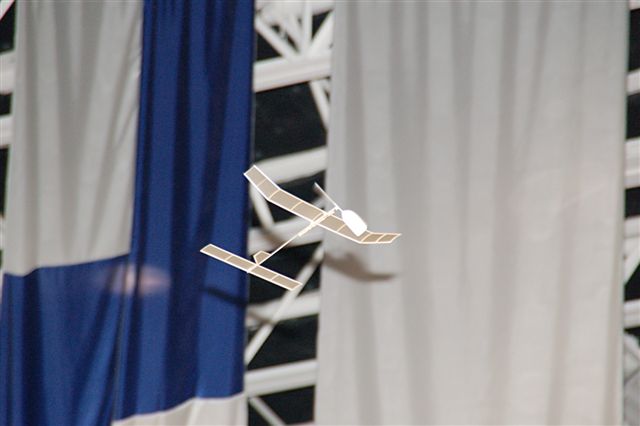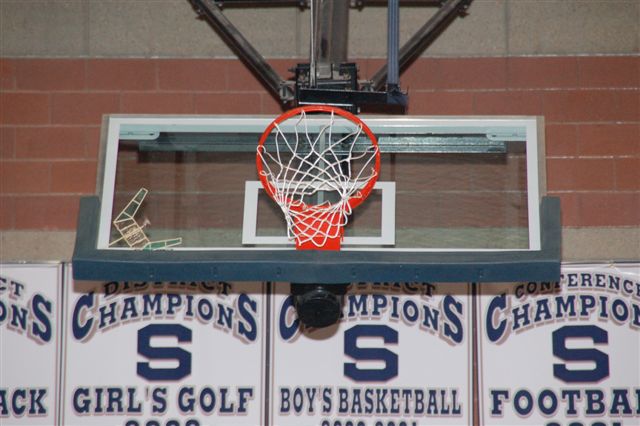 Bryan's "Easy Wing" stuck again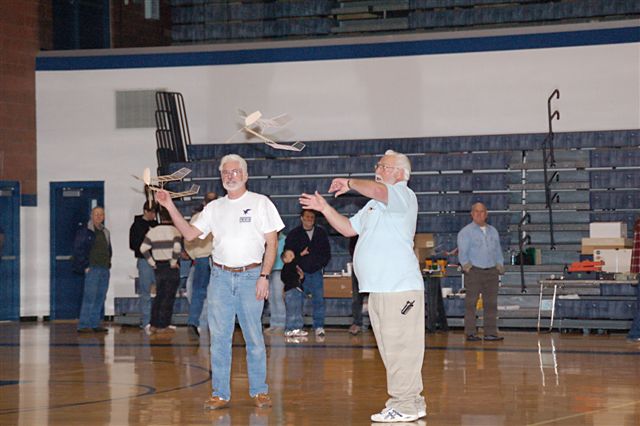 Bob and Jim flying their "Penny Planes"
(they weigh one penny's worth without their rubber band
and fly for about five minutes)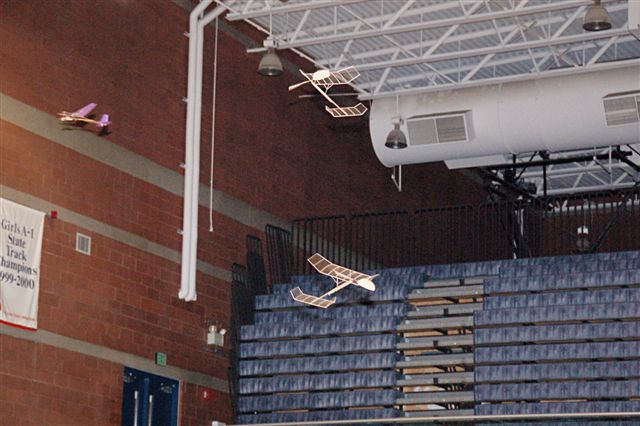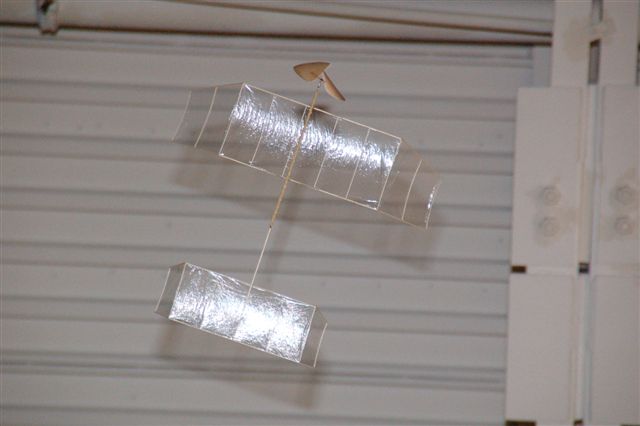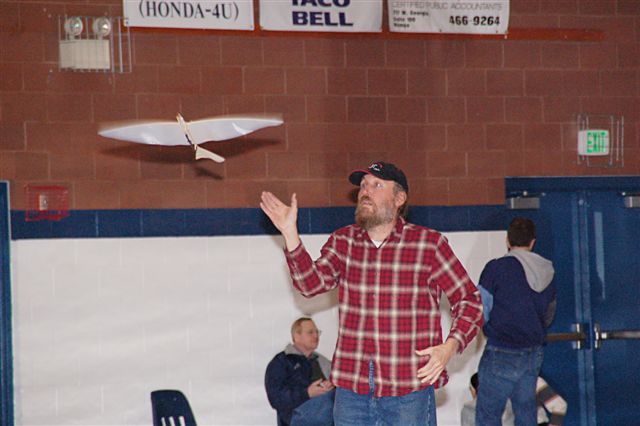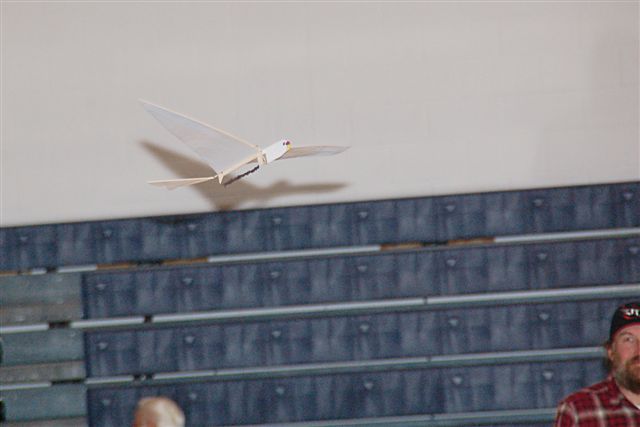 Tom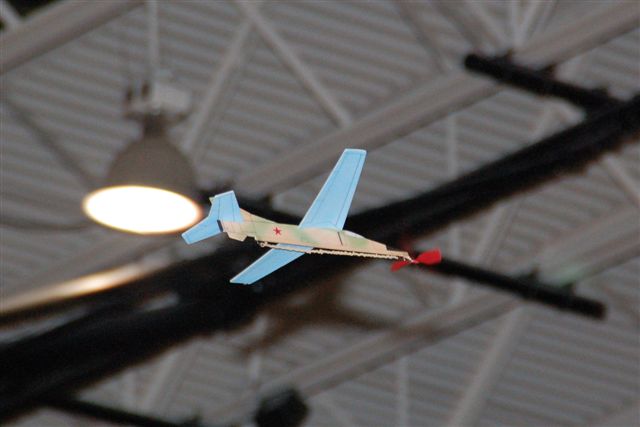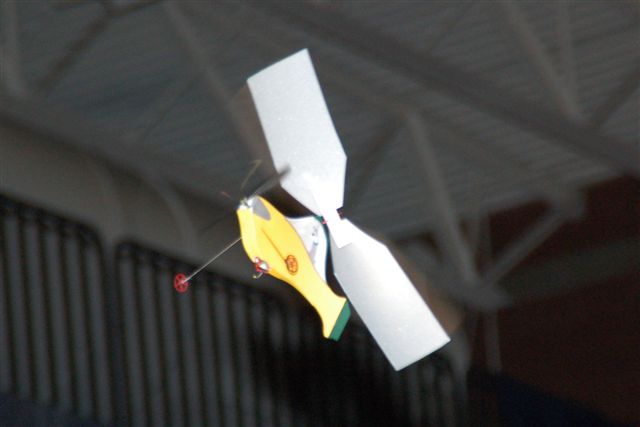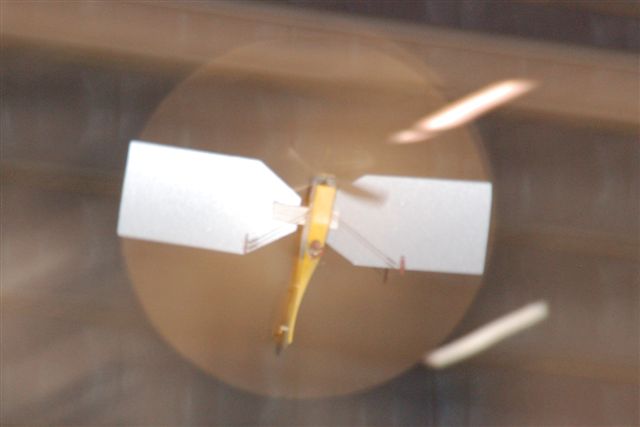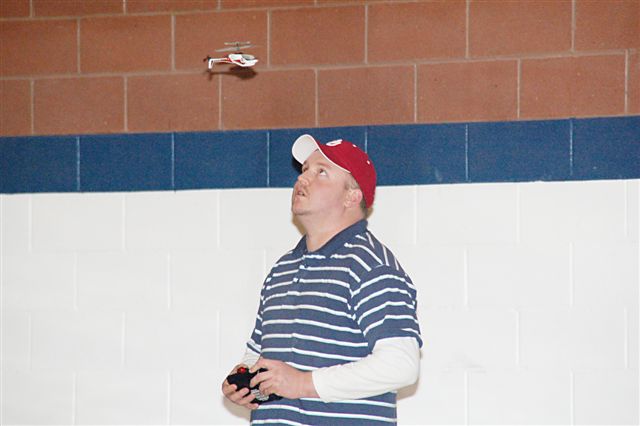 John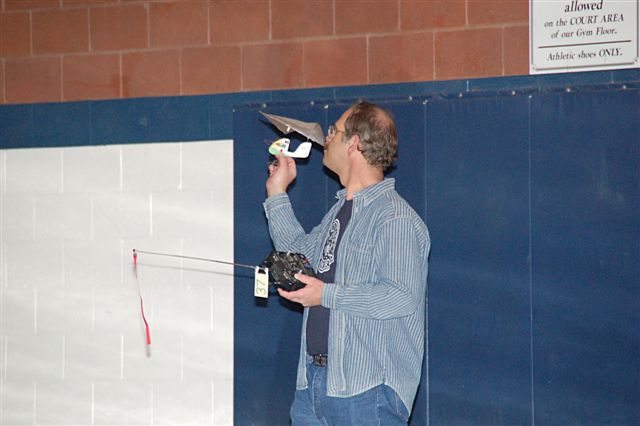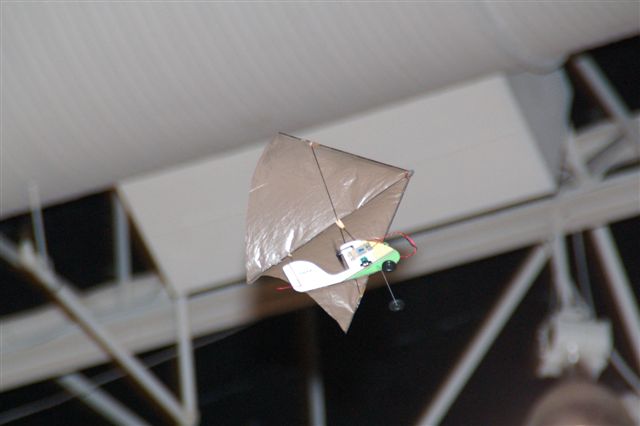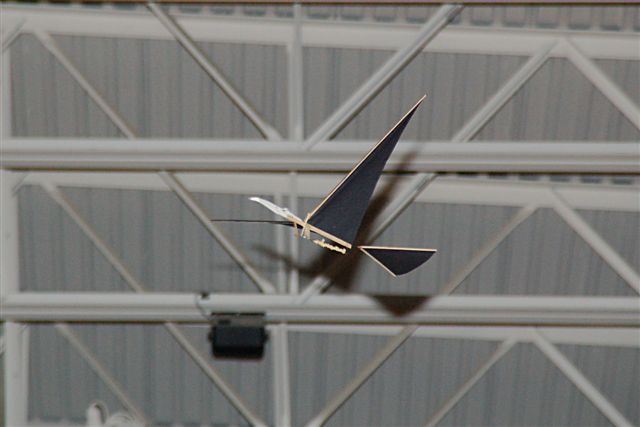 The Science Olympiad Kids: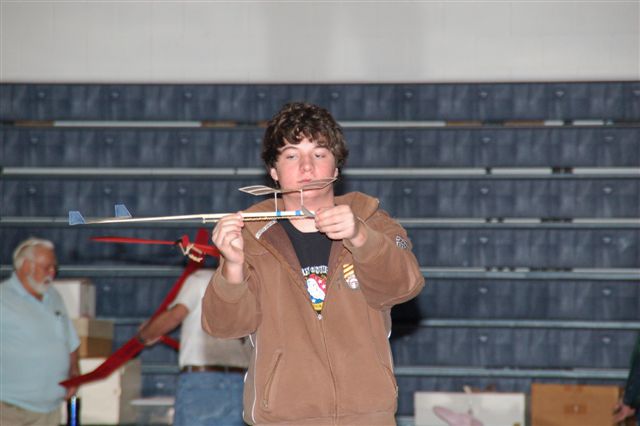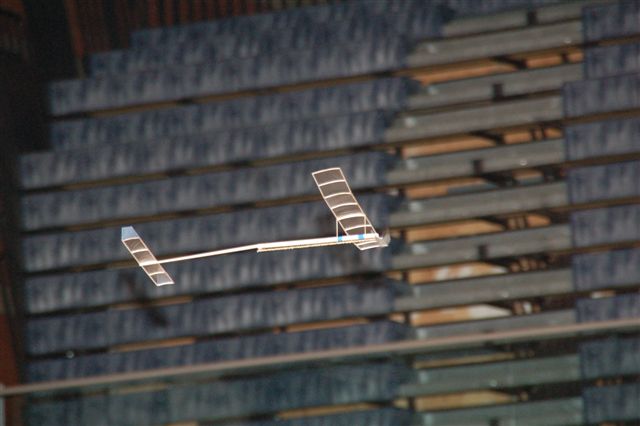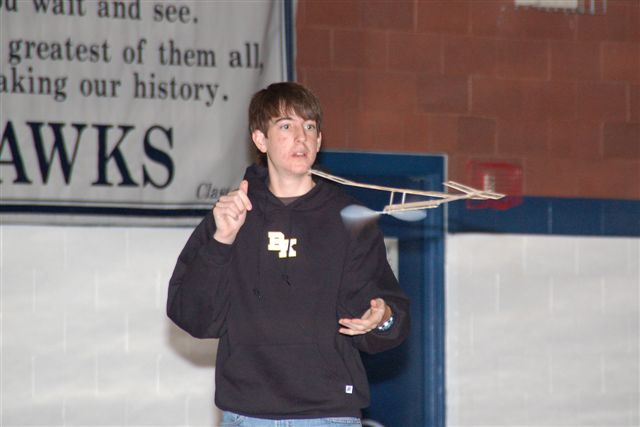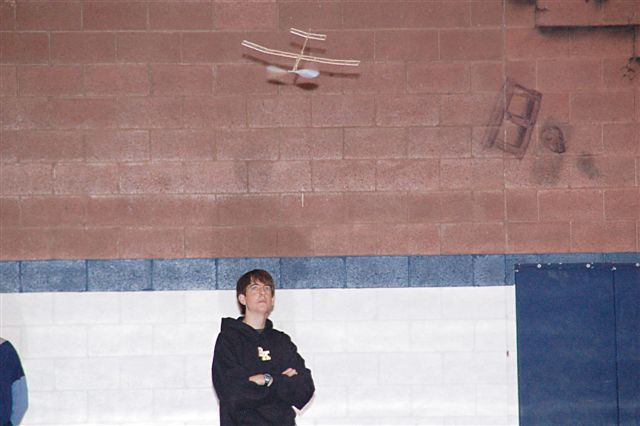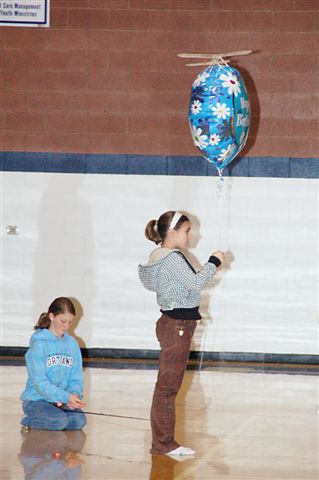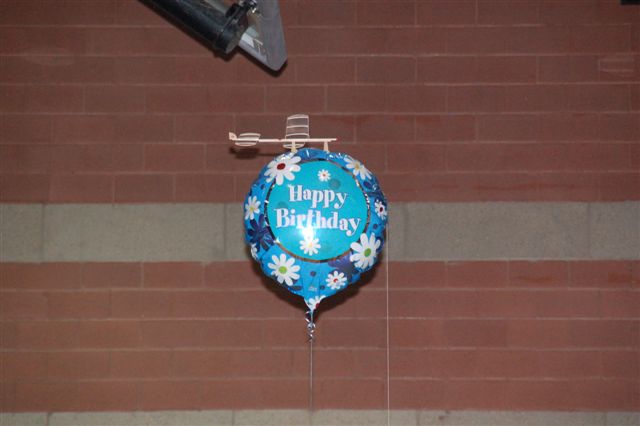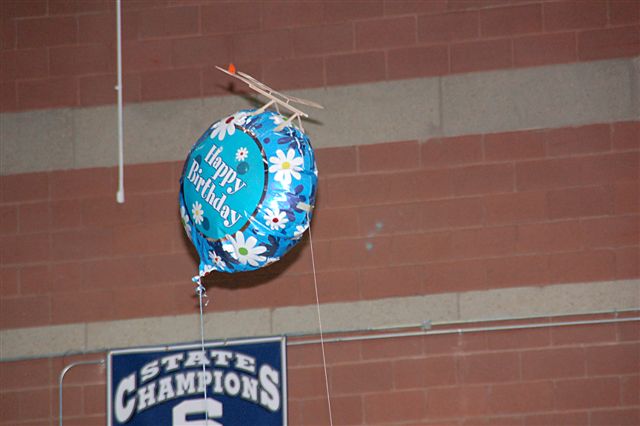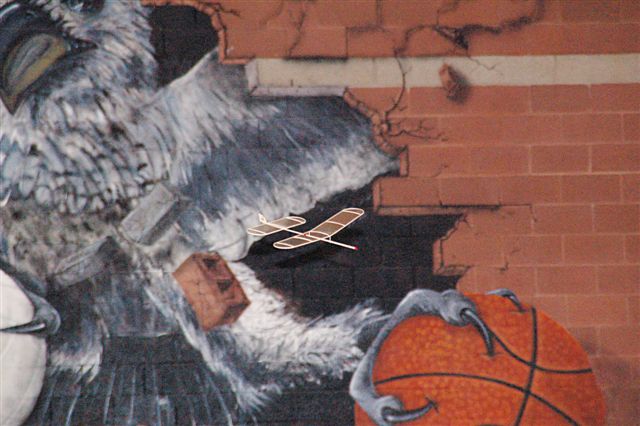 Some of our youngest fliers: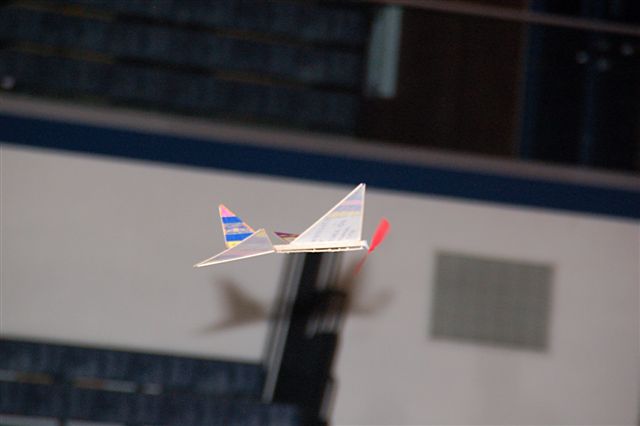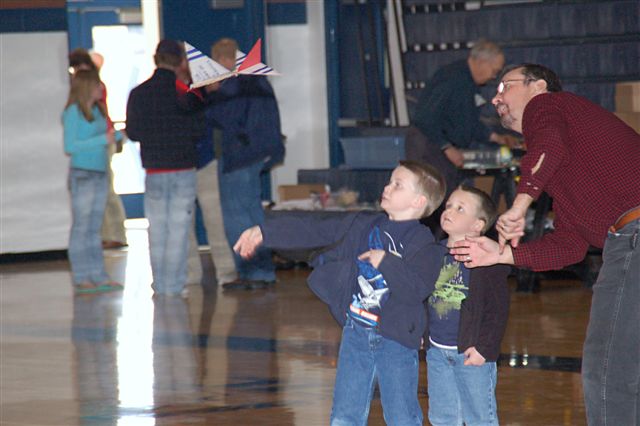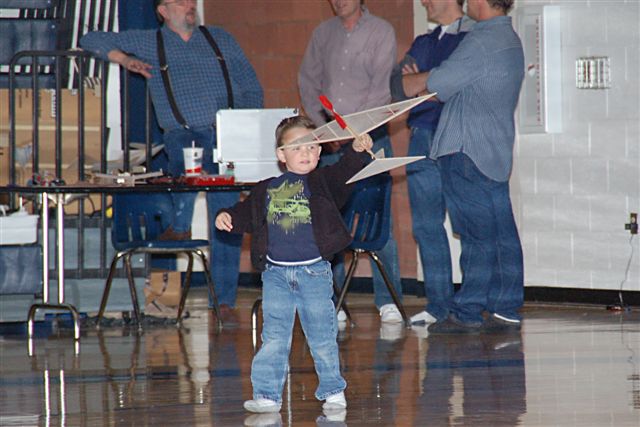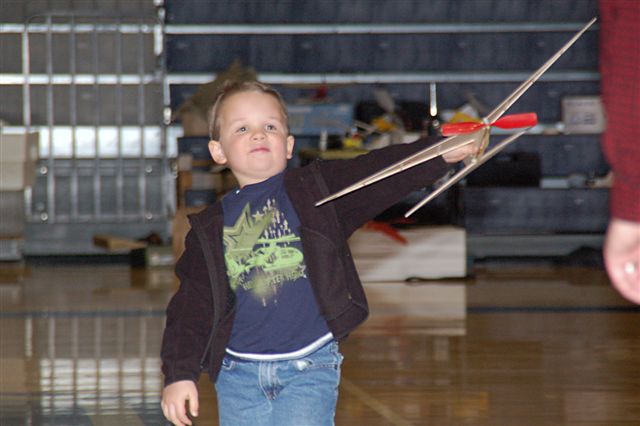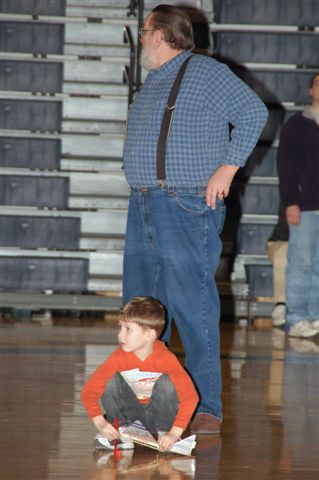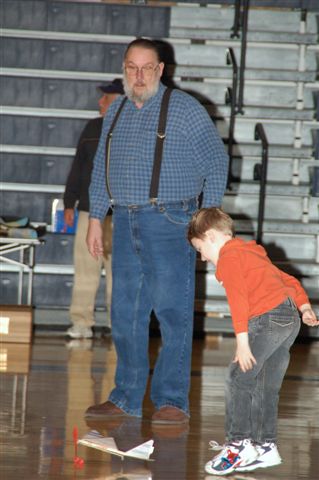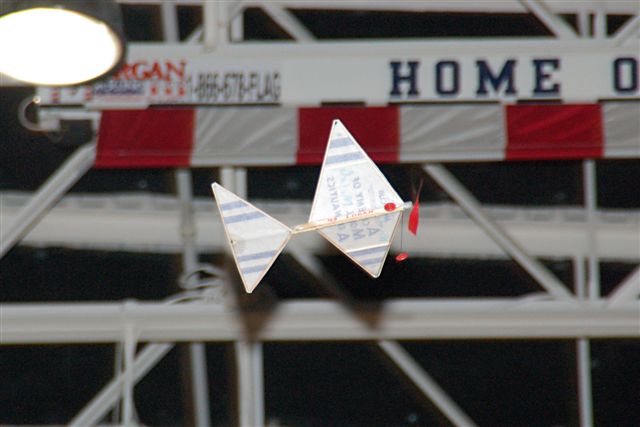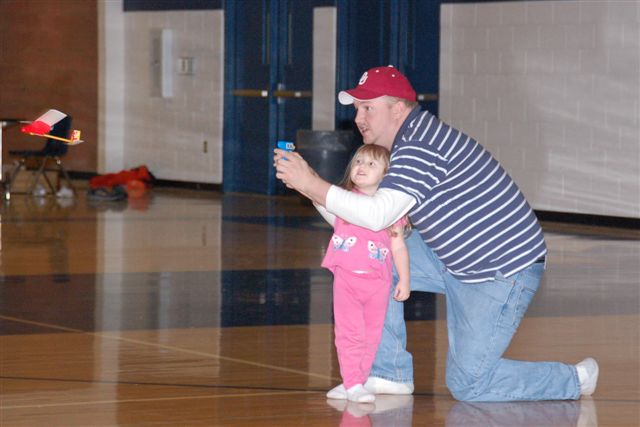 ---