---
Indoor flying in 2005 - 2006
March 19, 2006
This was the last scheduled indoor fly day.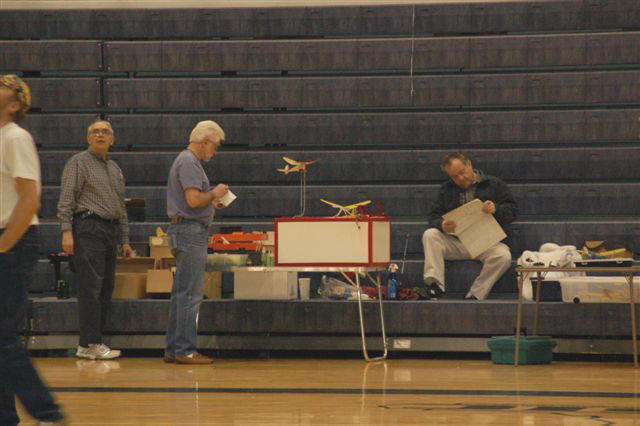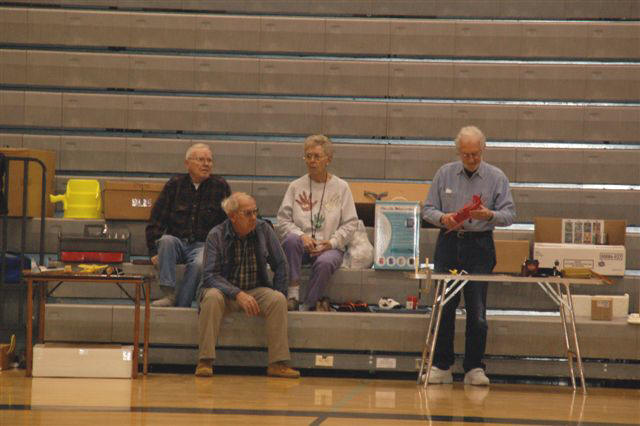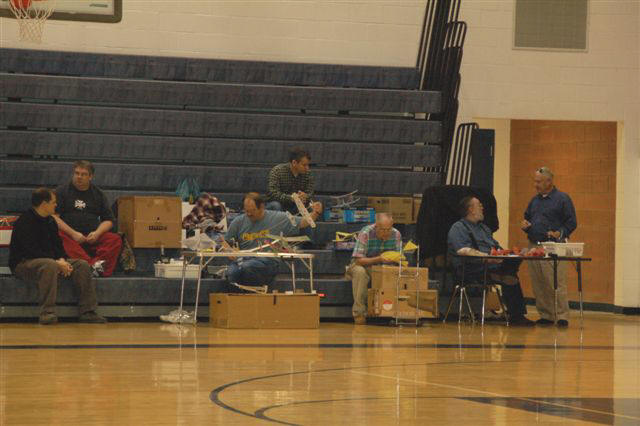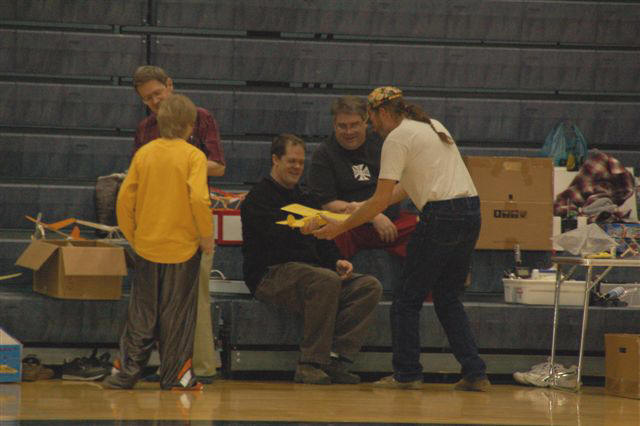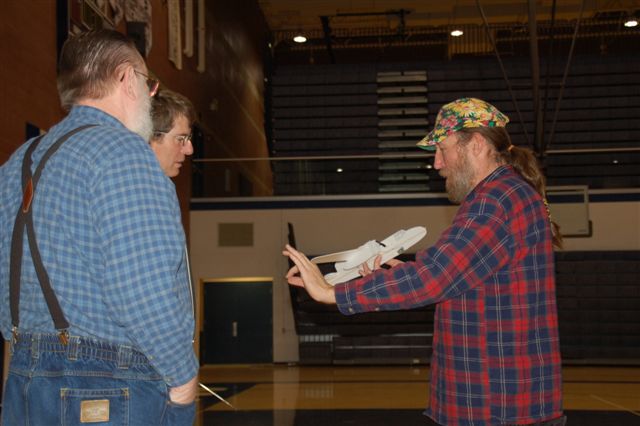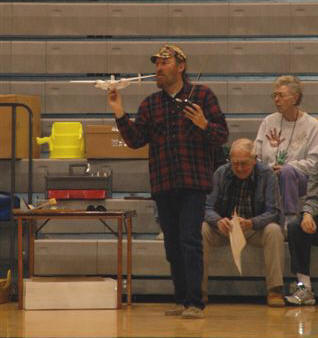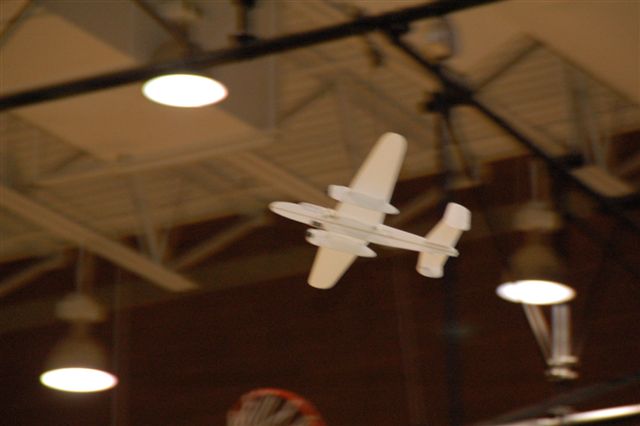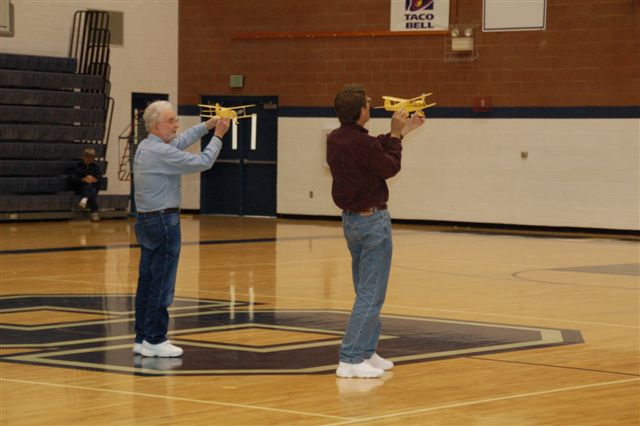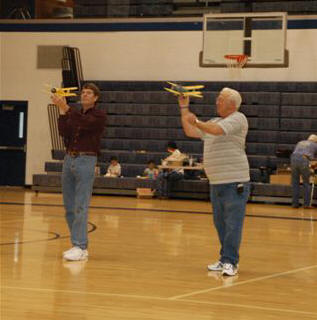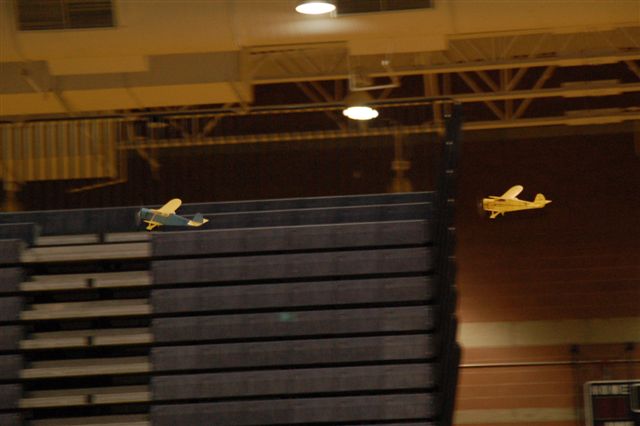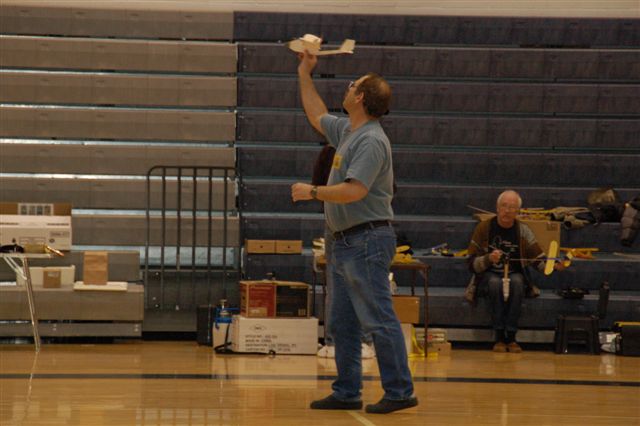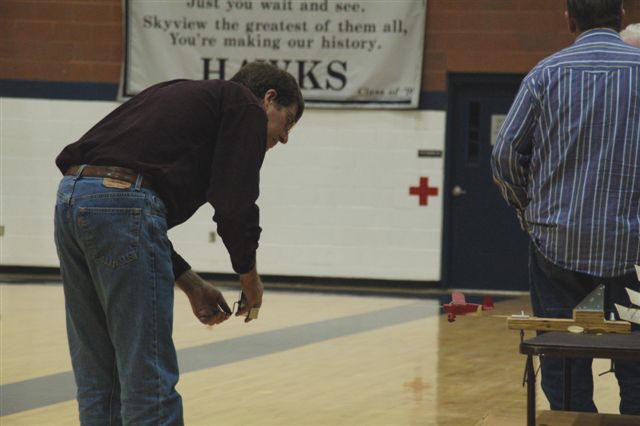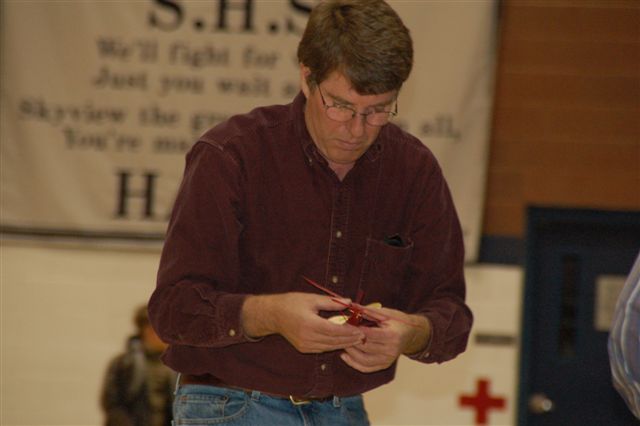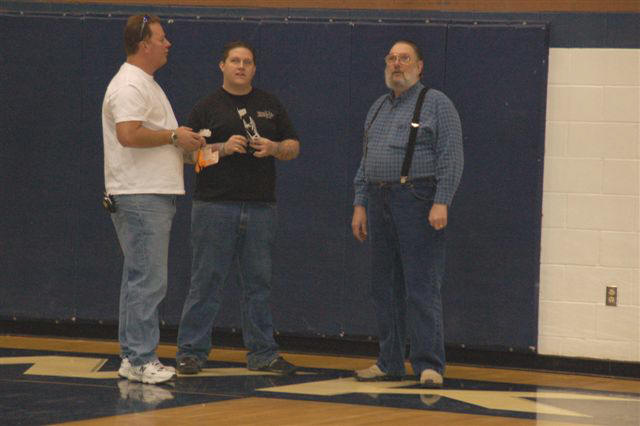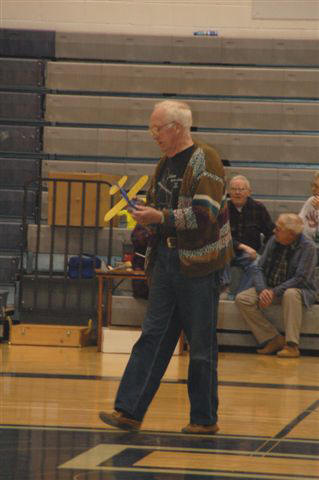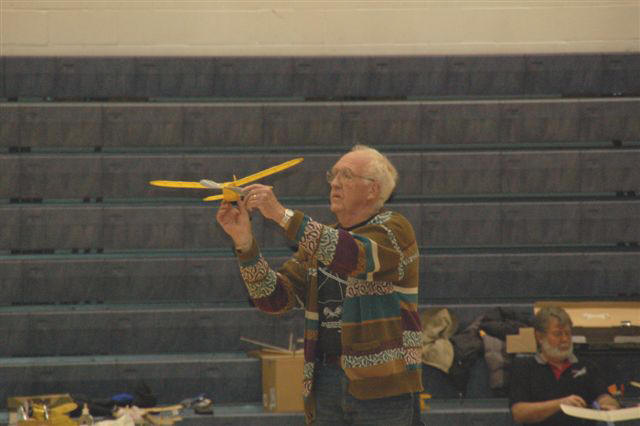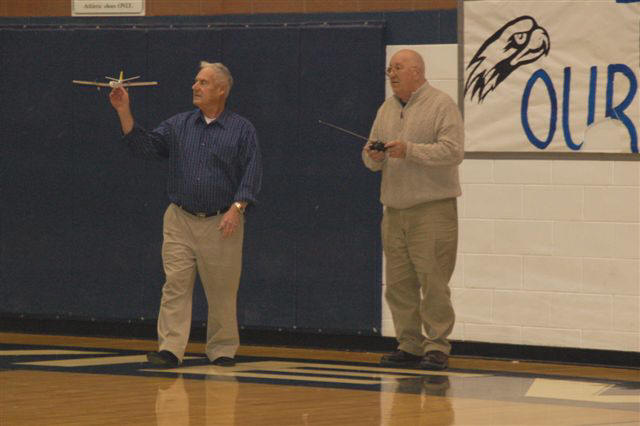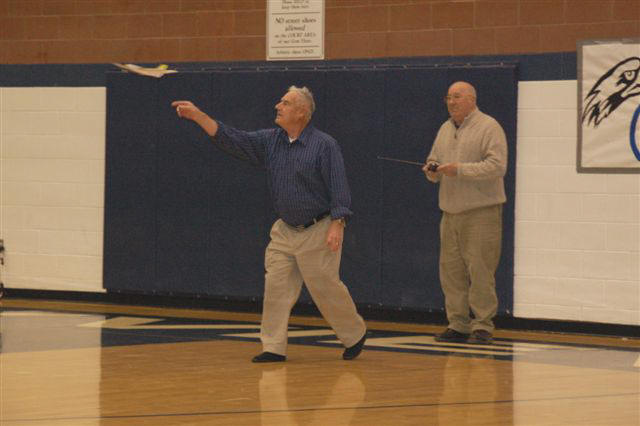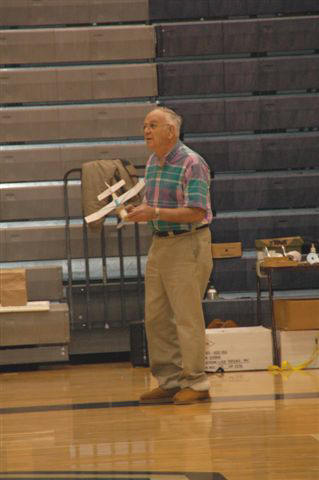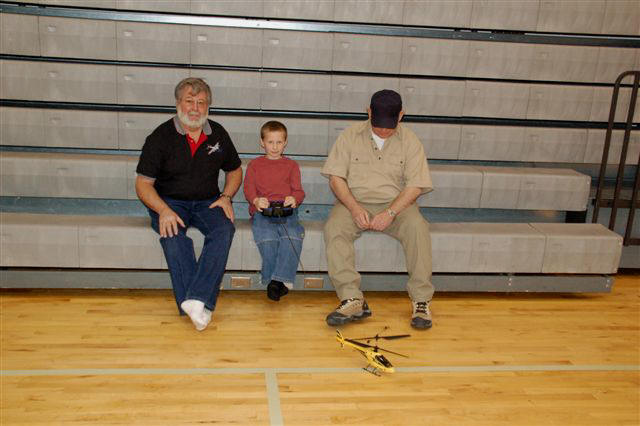 Ed helping new helicopter pilots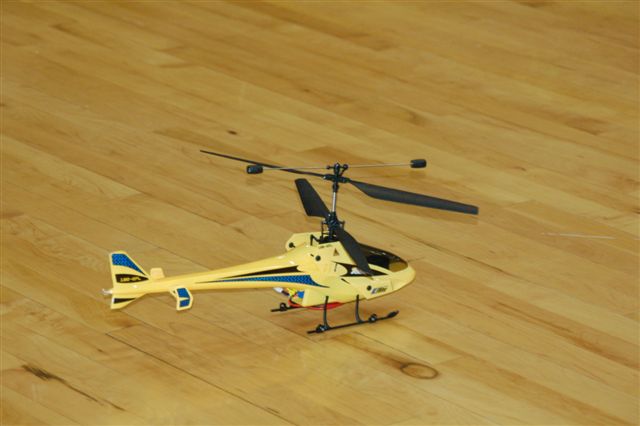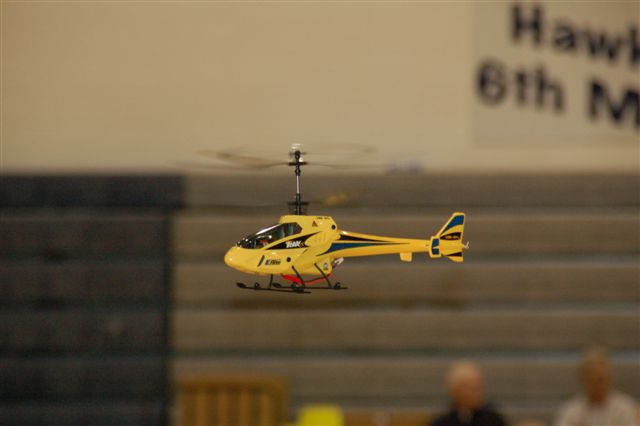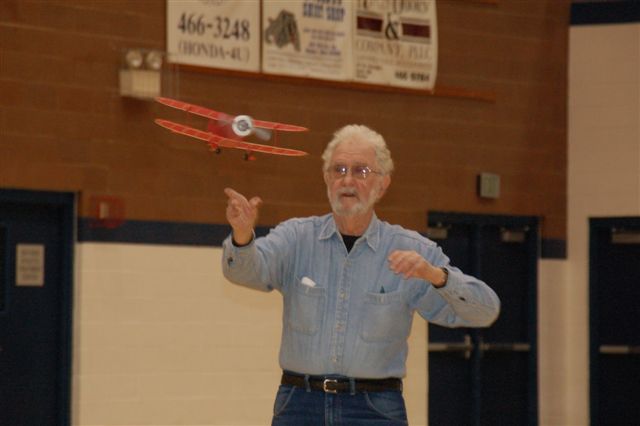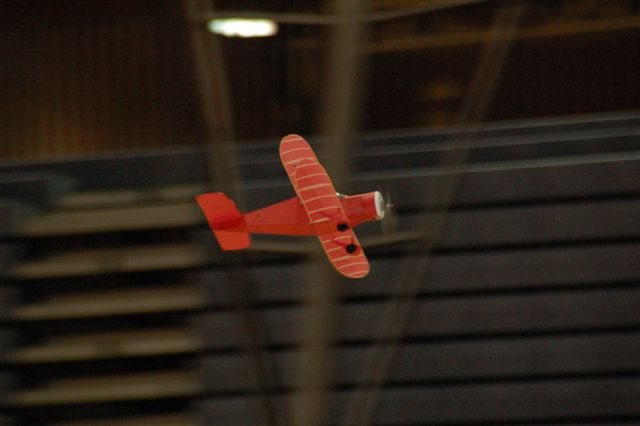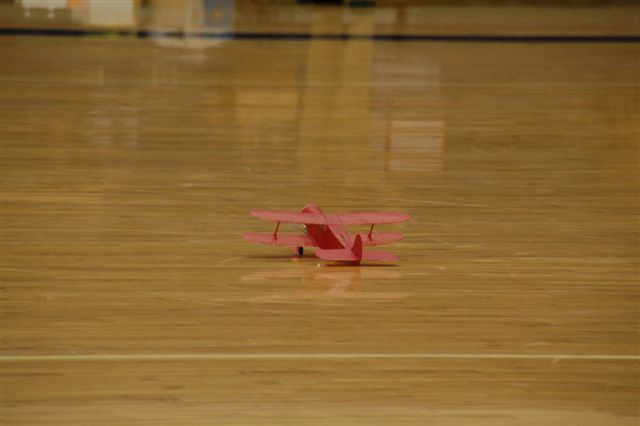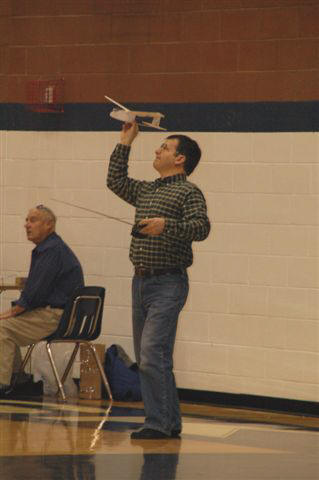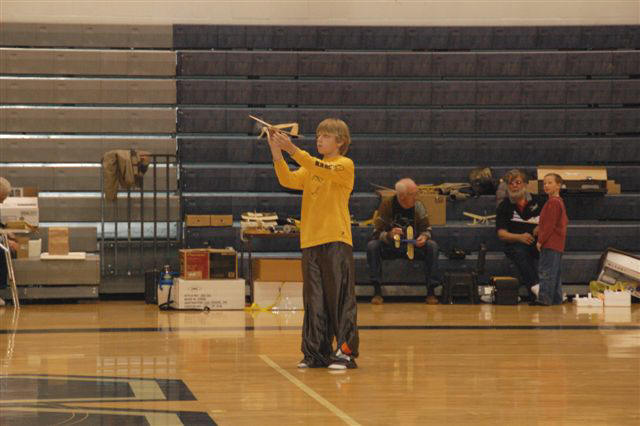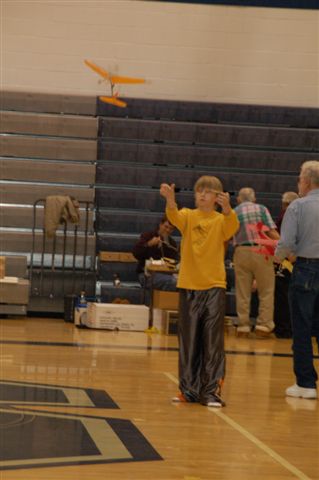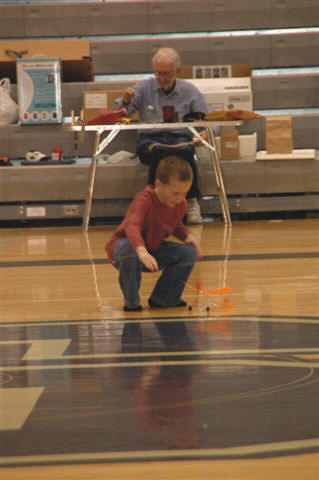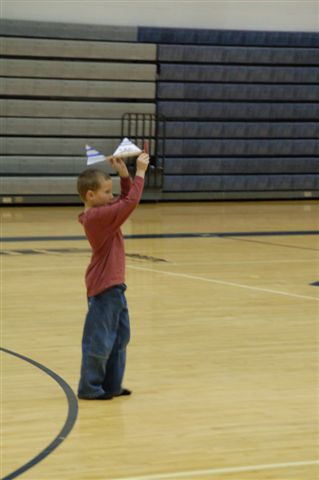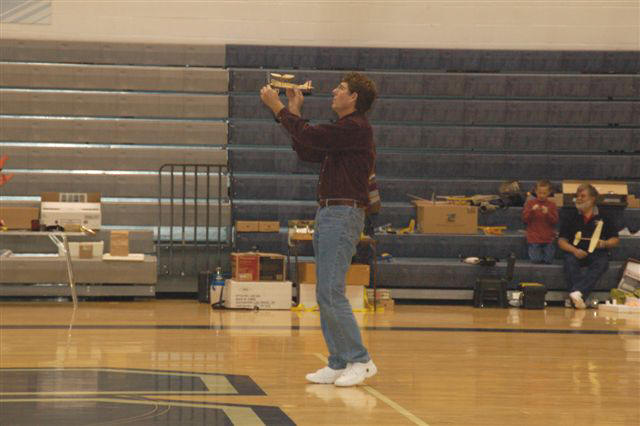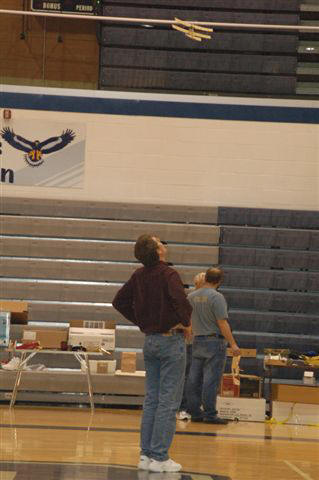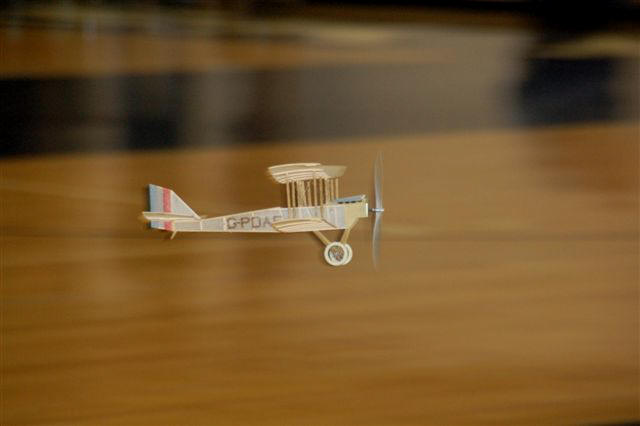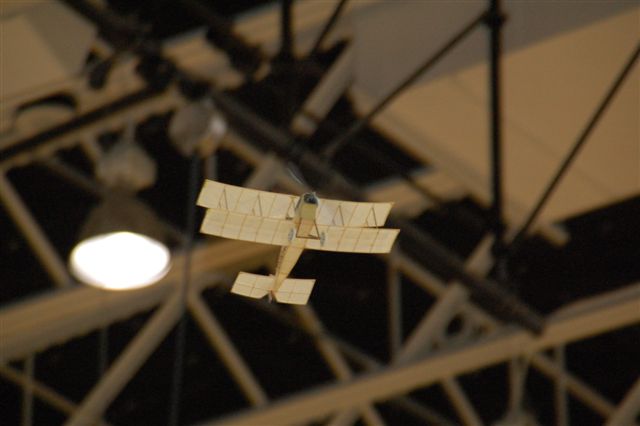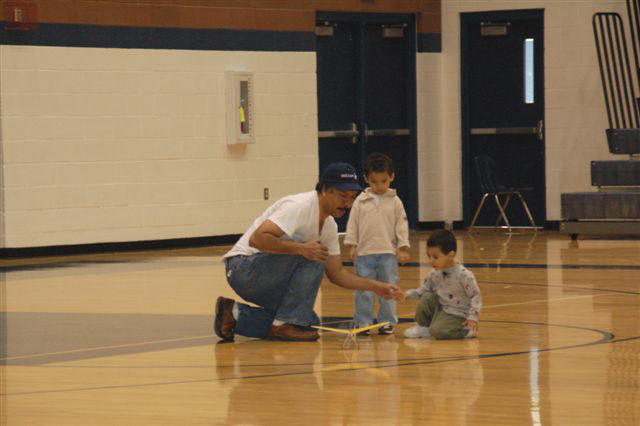 Our youngest "pilots"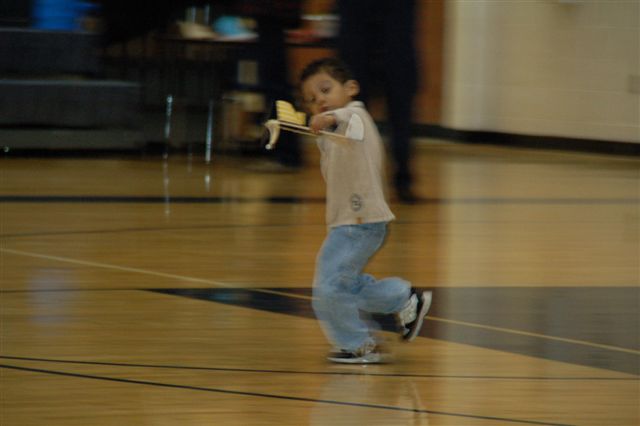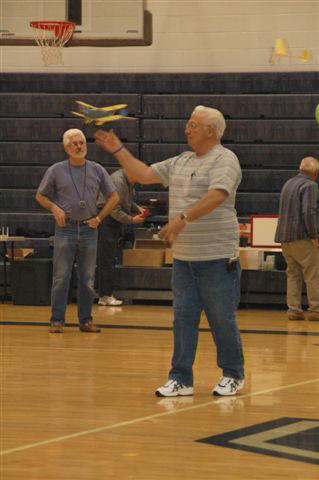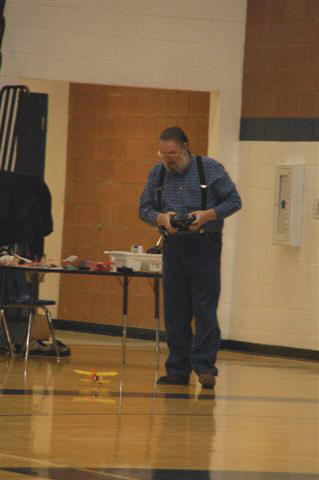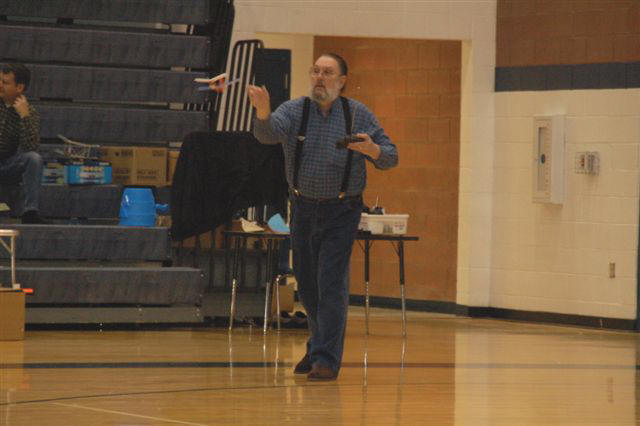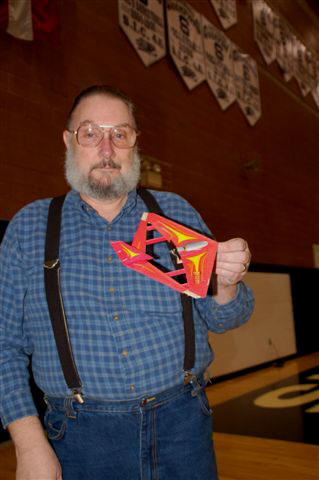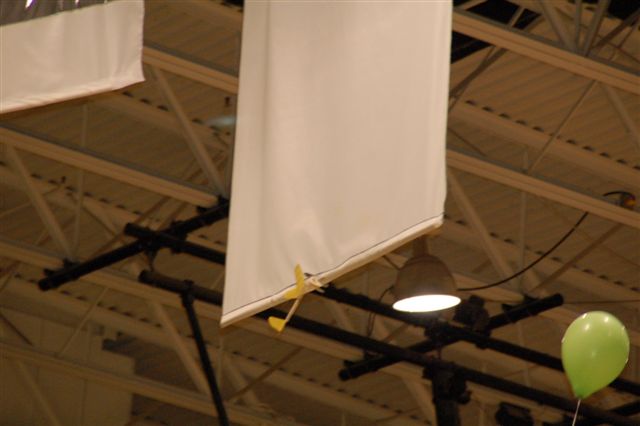 The banner gets another one!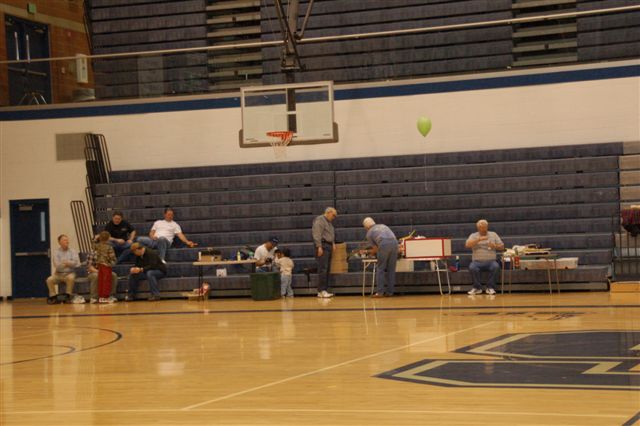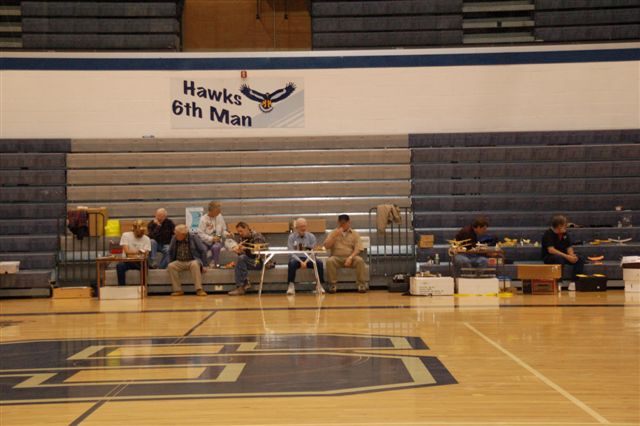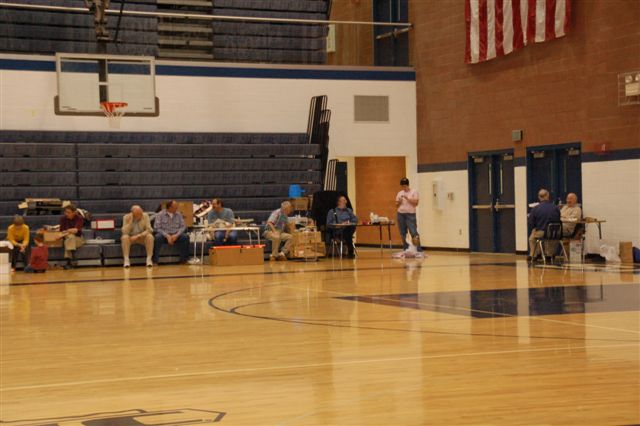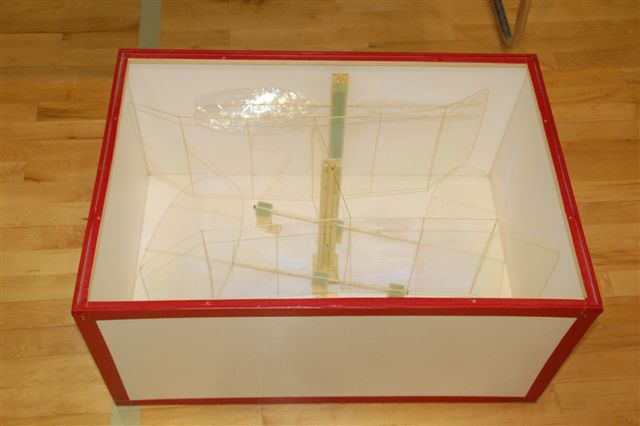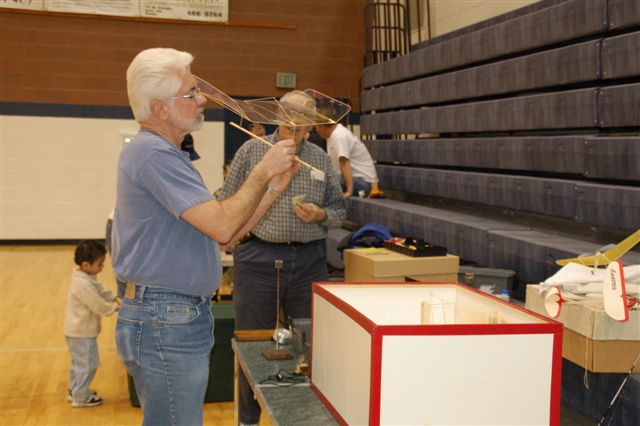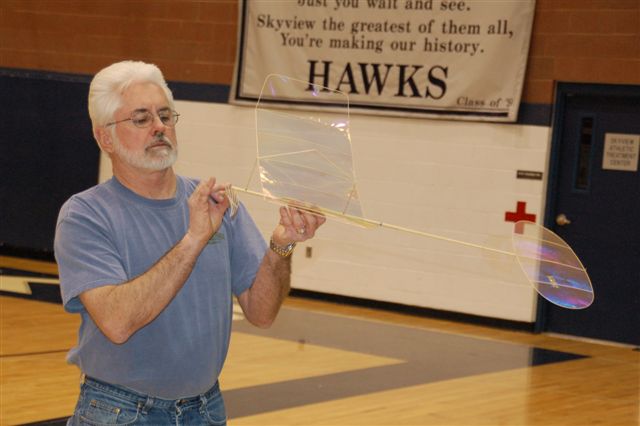 34.5 inch wingspan, 1 gram!!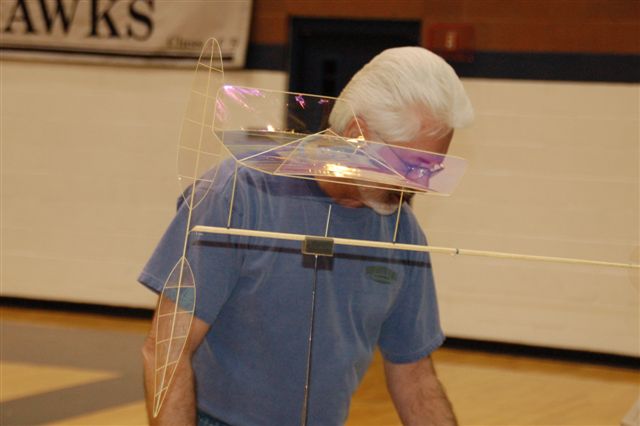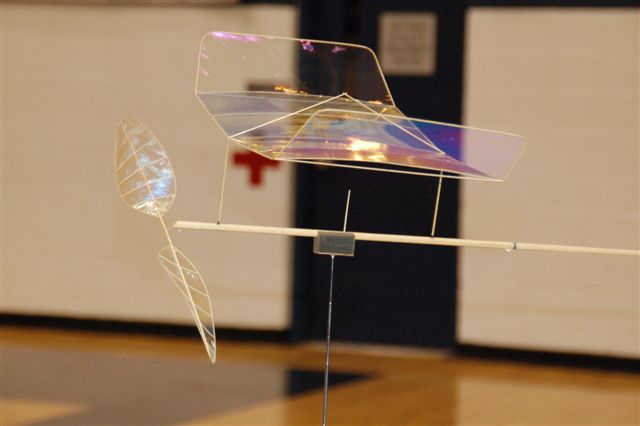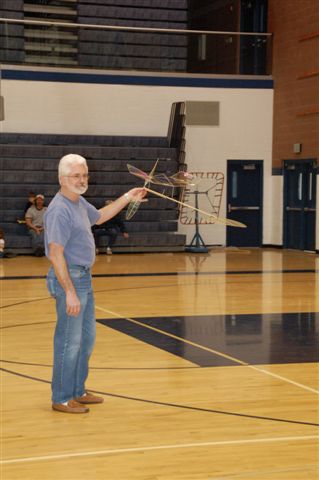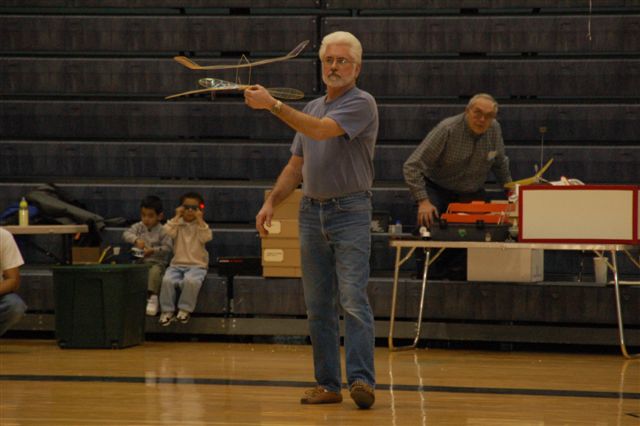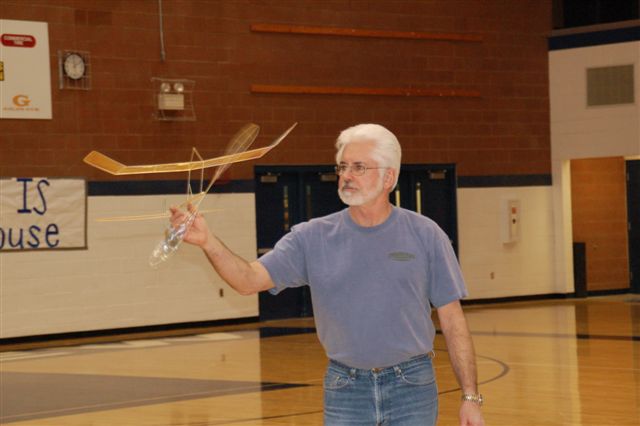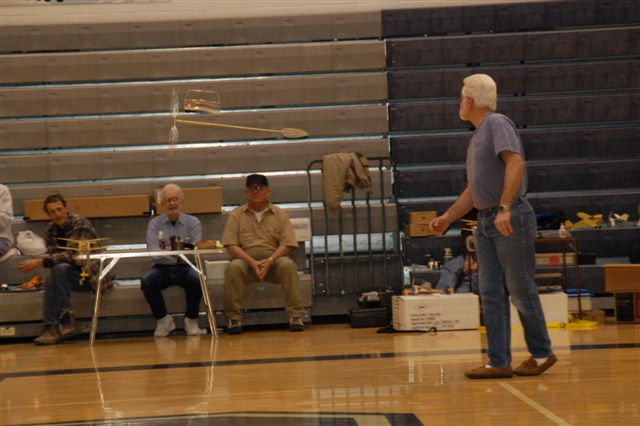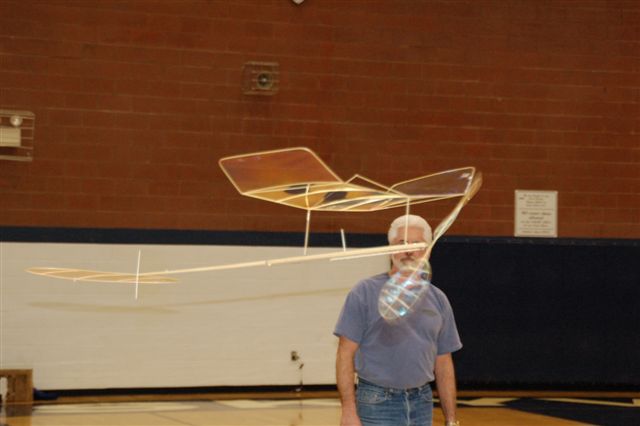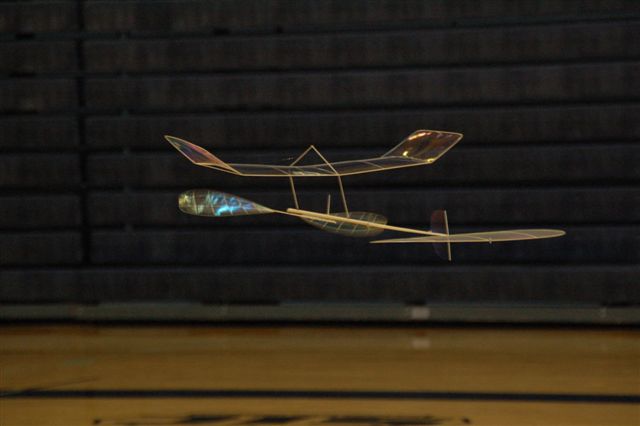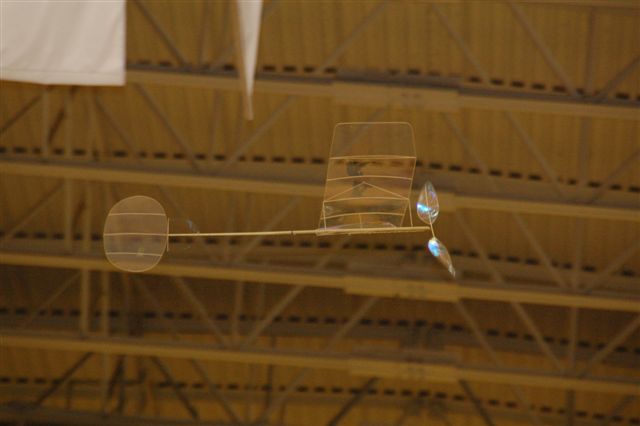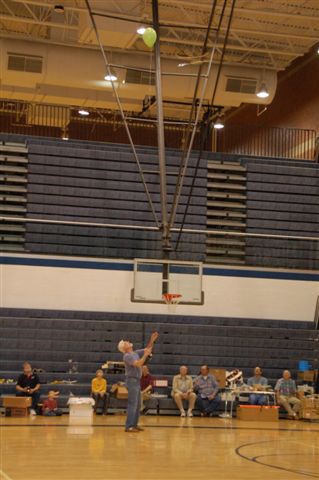 trying to turn it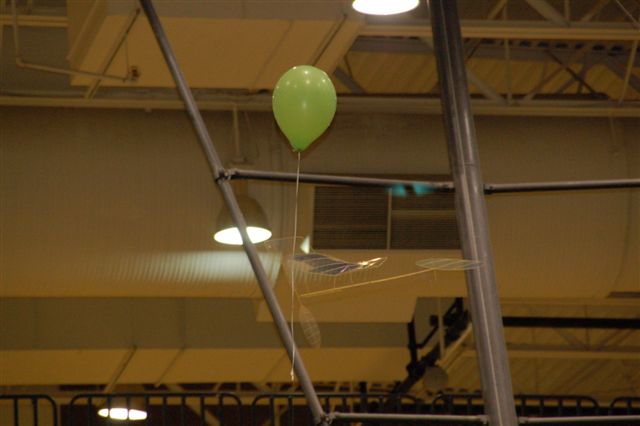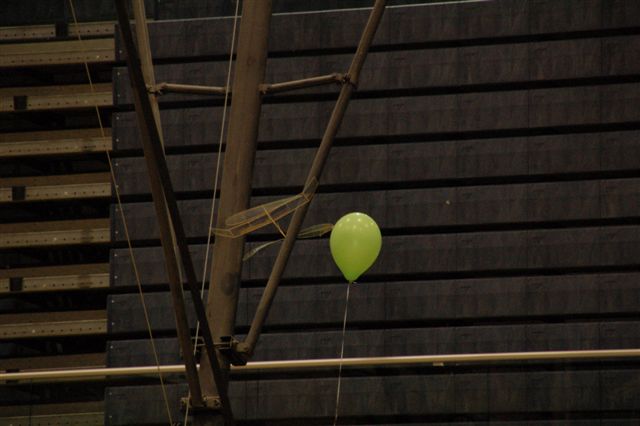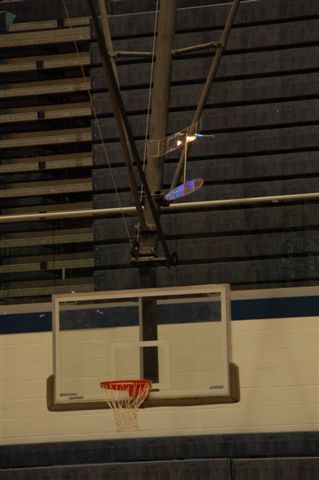 unfortunately it still got caught in the basket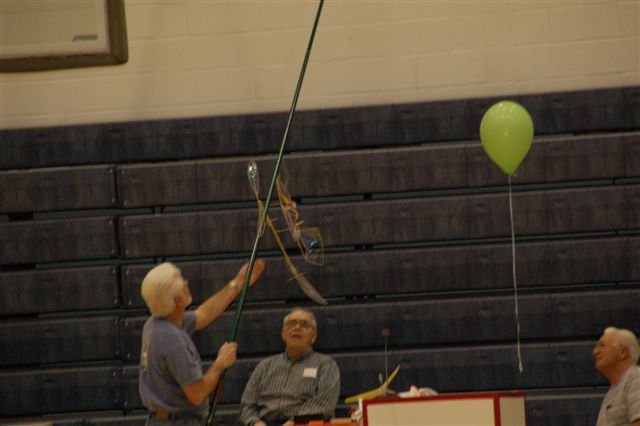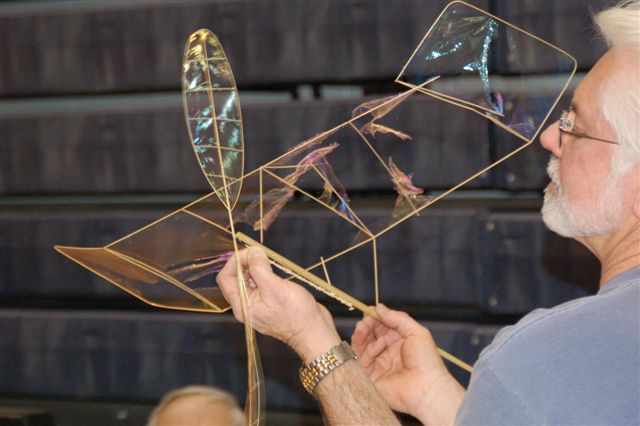 It is so fragile, you can't even touch it with your hands.
Needless to say getting caught and then removed didn't do it any good!!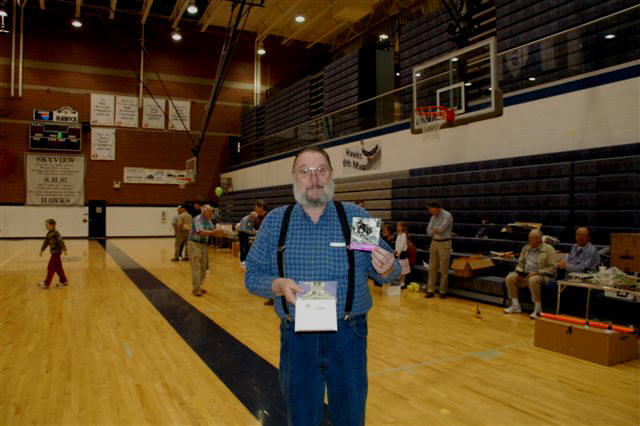 Thanks Tom for getting us a place to fly out of the cold!!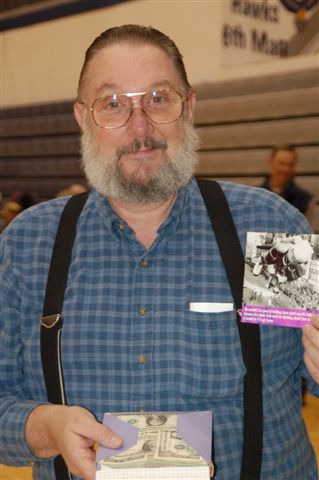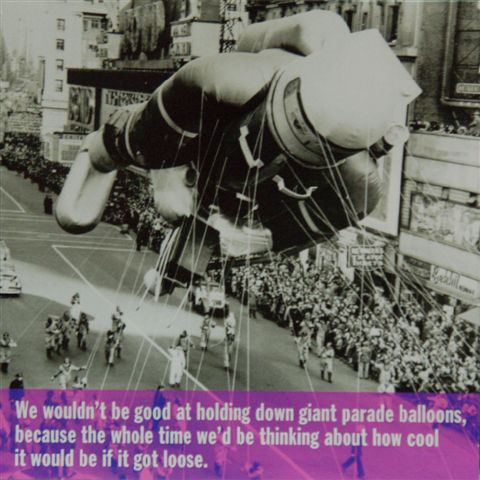 See you indoors next fall!
Or during the summer come to the little park
almost any evening when the wind is not blowing!!
For more information, contact Bryan or Tom.
---