We arrived in Haines about 6:30 p.m.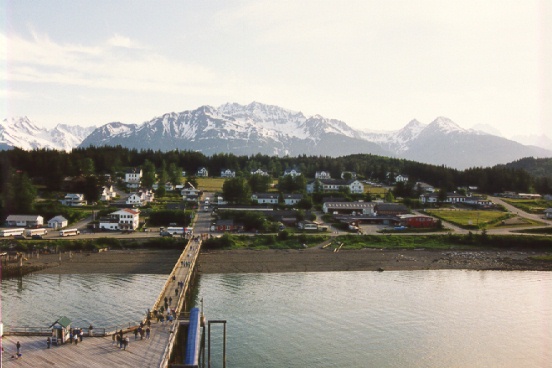 If you make a dock ships will come.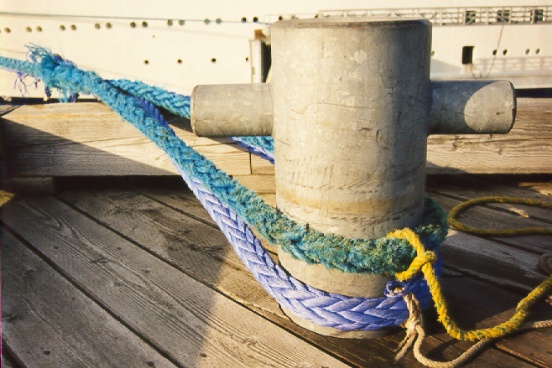 More art shots.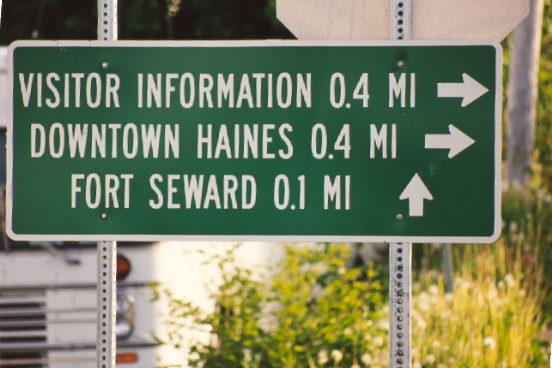 I love this sign, look at the miles.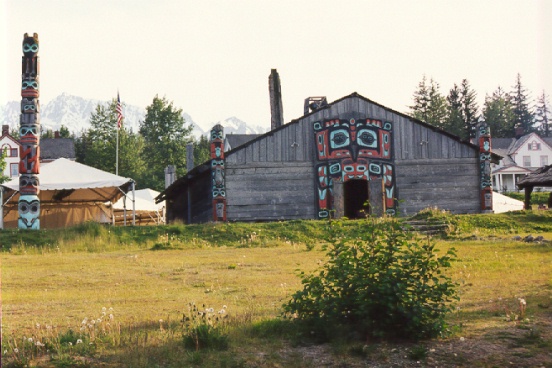 You can have free salmon on the ship or pay 28 bucks for it here?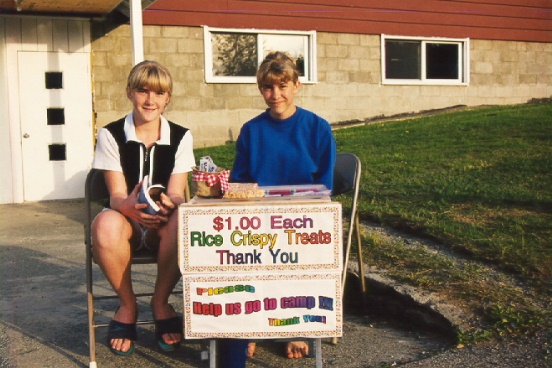 The American way of making money is strong here.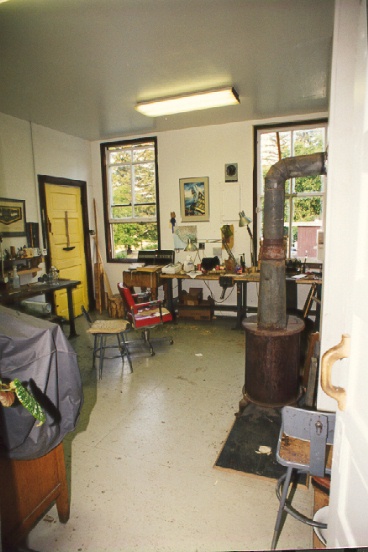 One of many art work shops in town.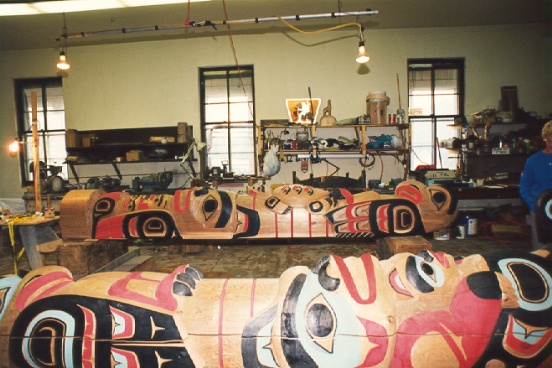 Fine work done here.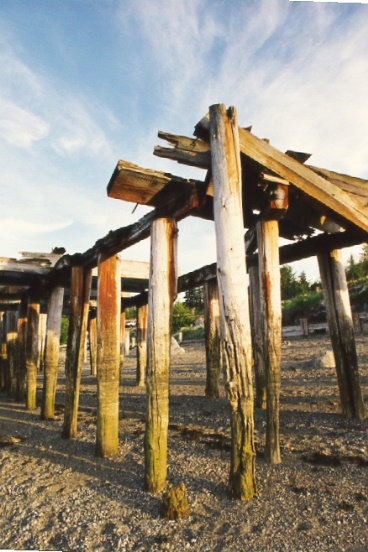 Art for me.
Click here to return to cruise menu