The drink of the day: Hot Breeze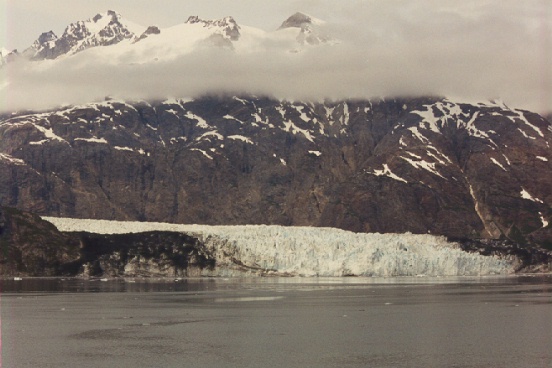 We are now in "Glacier Bay National Park"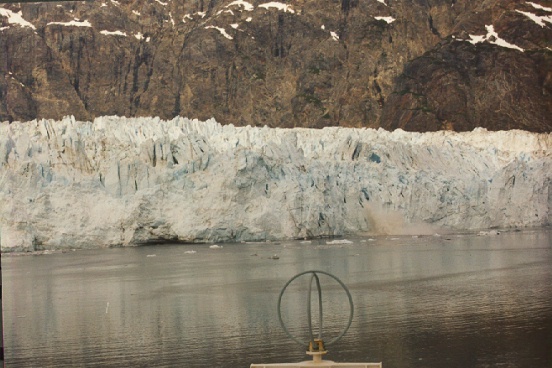 These glacier are actively calving icebergs into the bay.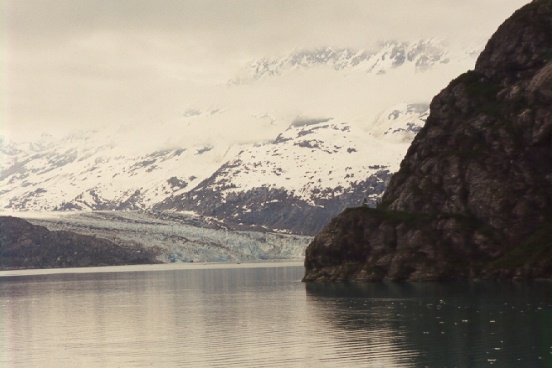 A total of 16 glacier are in the park.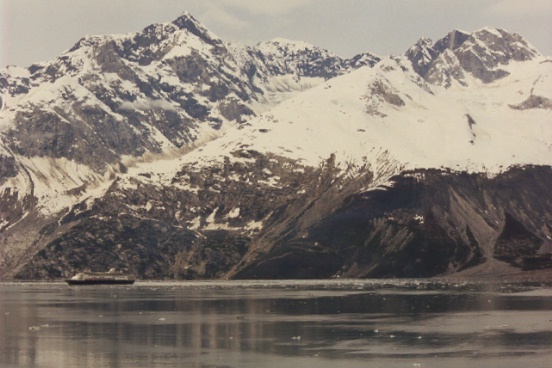 One of the other cruse ships.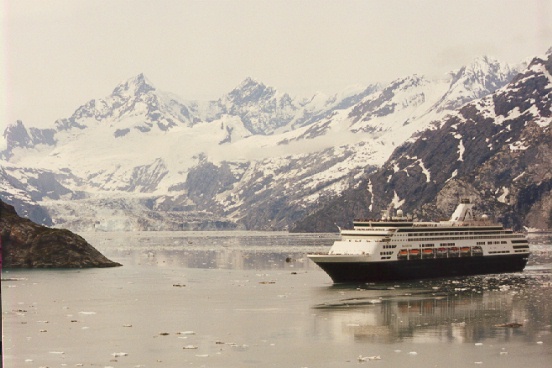 It was only 65 degrees out, very nice.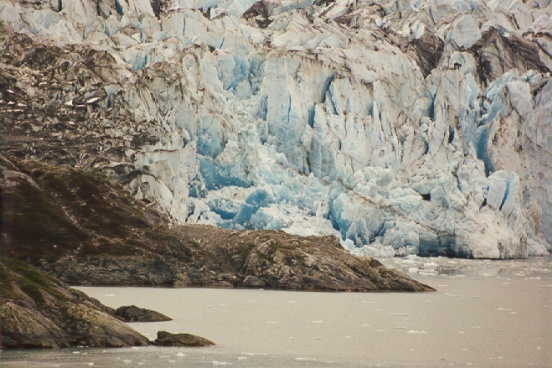 A few shots to show off the the blue ice.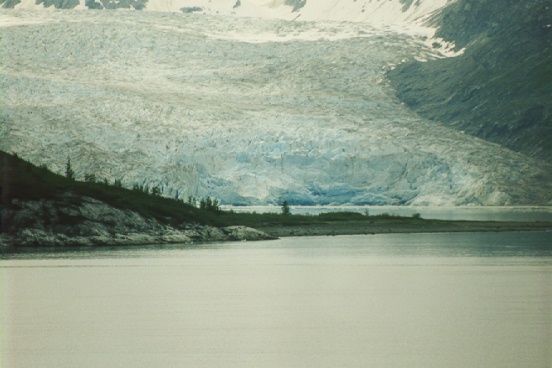 Some on the ship saw two bears.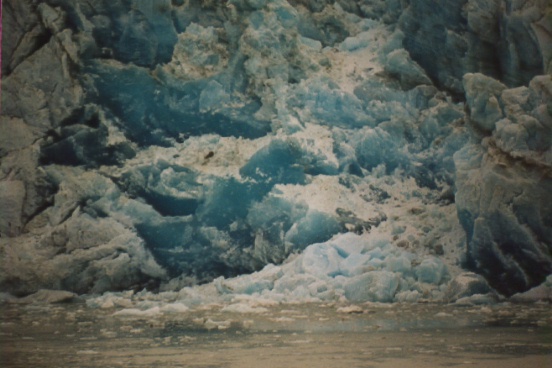 close up of the blue.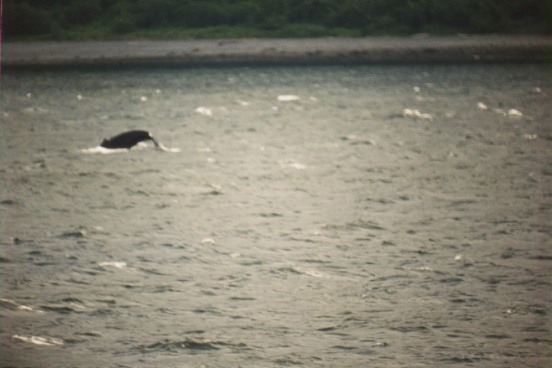 I did see some whales.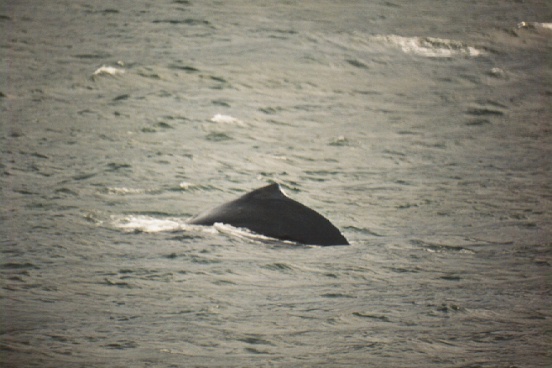 Or at least some whale tails and backs.
Shrimp or salmon of the grill.
Click here to return to cruise menu