June 21, 2001
My Dad had good luck fishing on the South fork of the Salmon river.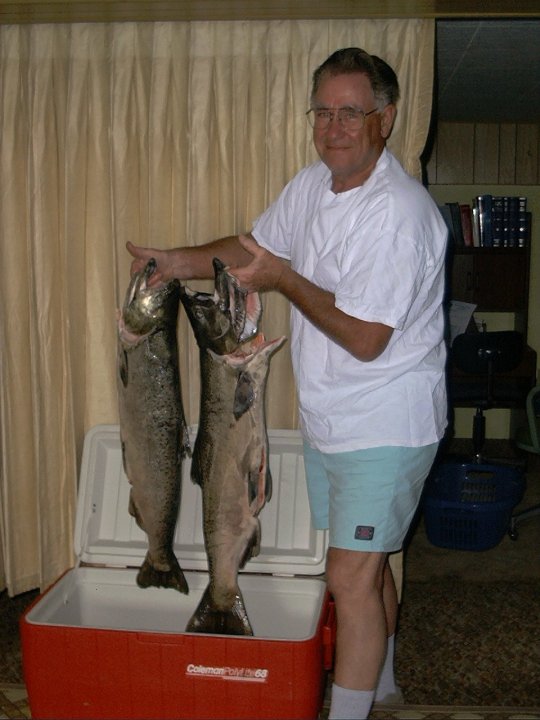 He is holding his two Salmon the larger is 17.5lb 35" and the other is 16lb 33".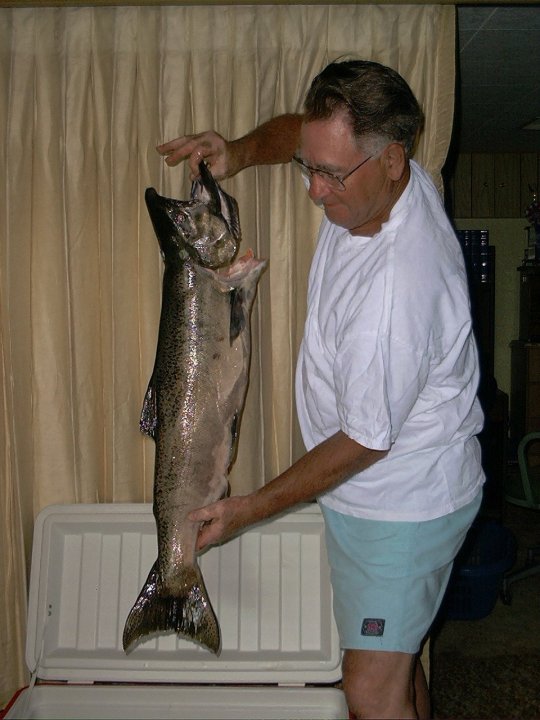 Just the big one.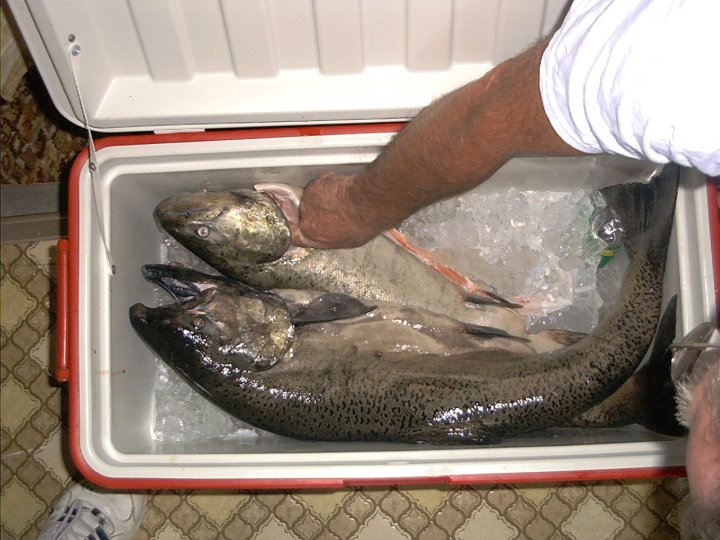 My Dad will need a bigger ice chest for fish like this.