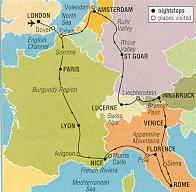 The MAP route is clockwise.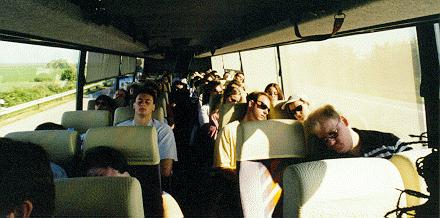 On the buss with Eric and the rest sleeping.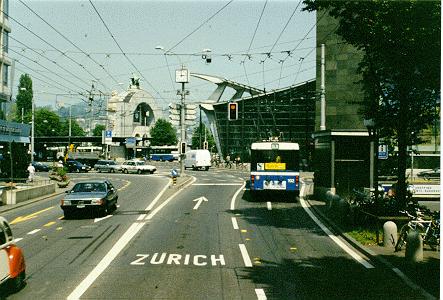 Entering Lucerne.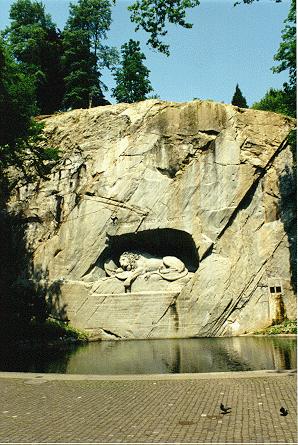 I never heard the storie about the lion Monument.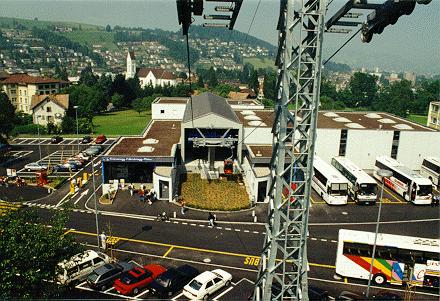 On the cable car to the top of Mt Pilatus.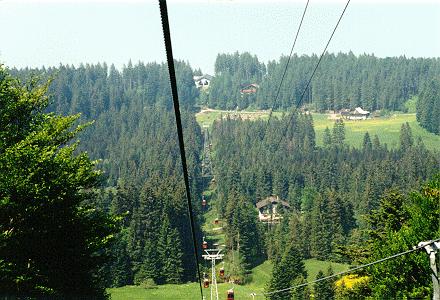 Half way up the hill.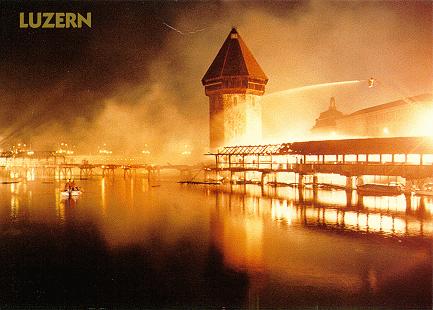 Back in Lucerne, Chapel Bridge on fire.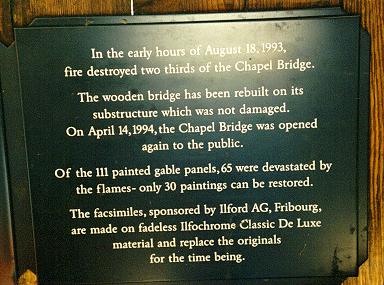 The story.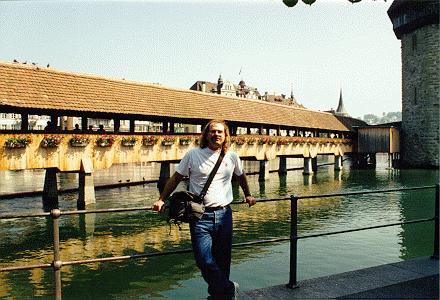 The Chapel Bridge, Today.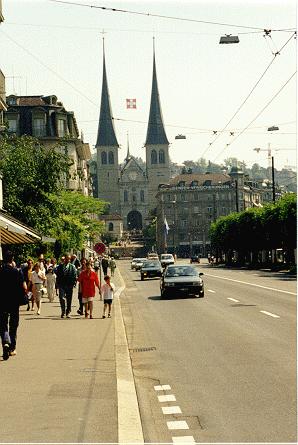 Just walking around.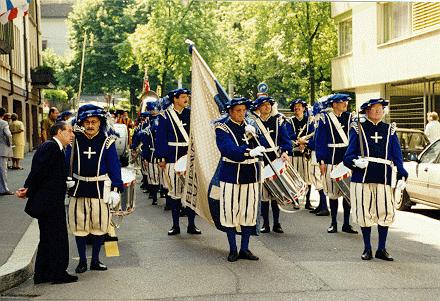 You join at 18 and get out at 60.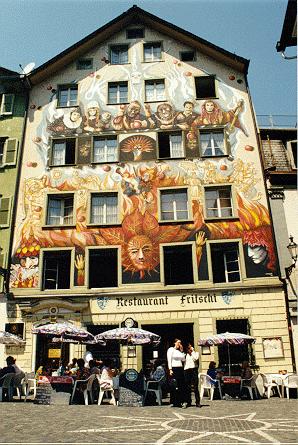 Had fondu for lunch.